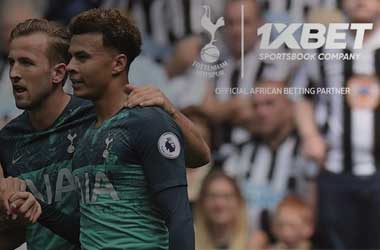 Russian online gambling operator 1xBet is feeling the heat in the UK. 1xBet had to close its operations in the UK because it was being investigated by the UK Gambling Commission (UKGC).
This was mainly because it was linked to questionable gambling activities and advertising practices.
1xBet decided to exit the UK in an effort to avoid taking a major hit.
However, the gambling operator could not escape unscathed as the UKGC has sent out a warning to Premier League clubs to not promote the brand.
Tottenham Hotspur recently announced that it would be severing its sponsorship relationship with 1xBet. The fact that Tottenham decided to back out from the sponsorship deal is a major hit for 1xBet
Many betting companies sign sponsorship deals with Premier League teams as they depend heavily on the visibility that they get from being a team sponsor.
1xBet needs all the help it can get in the UK market and the fact that Tottenham Hotspur has dropped them isn't good news, as other teams could also follow suit after the UKGC warning. Additionally, the UKGC is continuing its investigation into the company's activities. 1XBet may still end up facing charges from the commission.
The Tottenham sponsorship deal falling apart is a direct result of these investigations. According to the agreement that Tottenham and 1xBet concluded in August 2018, the betting company would be the team's official betting partner for the African market. What should have been a long-term agreement is no more as a result of the investigation.
UKGC Warning Letter
The UKGC sent a warning letter to the three soccer clubs associated with 1xBet. The commission warned them that they could be facing prosecution and unlimited fines along with up to 51 weeks of imprisonment if they stayed in a relationship with 1xBet.
Liverpool FC and Chelsea FC are the other two teams that are 1xBet sponsors. However, they have not made a decision on cutting ties to the gambling operator although Chelsea did say that they would be monitoring the situation.
1xBet is being investigated as partner of the Russian gaming company FSB Technology. Allegations made against both companies have them involved in getting teens to bet on sports and cockfights. There have also been rumours of the two companies operating a casino that had topless dealers. 1xBet is also being investigated for offering advertising on sites that allow illegal bets on Premier League matches.