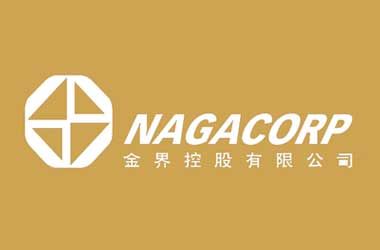 Cambodia's largest hotel & gaming operator, NagaCorp Ltd recently disclosed its financial results for 2015 and recorded a strong financial performance for the year.
NagaCorp operates the NagaWorld Casino in Phnom Penh which is the city's sole integrated hotel-casino entertainment complex.
NagaWorld experienced improved performances in all its gaming segments at its flagship casino and witnessed an increase of 27 percent in net profit when compared to the previous year, bringing its revenue to a total of $172.6 million. The company has reported gross gaming revenue (GGR) of $480.6 million, a growth of 26 percent over 2014.
Much of the growth occurred in the mass market segment, where gross gaming revenue increased by 33.4 percent to $257.7 million. The growth was largely as a result of a healthy 22 percent win rate at NagaWorld's public tables. The VIP segment grew slower with an 18.5 percent growth, reaching $222.9 million with a 2.8 percent win rate.
The company has said that multiple factors led to the strong performance. Higher tourist inflow into Cambodia resulted in higher number of visitors to its property. The company also made changes to its gaming area which improved revenue.
In a statement, the company said,
The business volume growth is attributable to steady visitor growth to the property and successful operational efficiencies implemented to improve convenience for players at the gaming tables and EGMs [electronic gaming machines].
In the new arrangement, players are allowed to buy-in at the public tables rather than having to go to the cashier's cage which was the earlier requirement. Another improvement that the company introduced is an automated ticketing system on EGMs that improved options available for payouts. This led to a growth of 18 percent increase in table buy-ins and a 16 percent increase in EGM buy-ins.
EGM revenues were further boosted when 269 more EGMs were added and a fee of $40 million was received from a group of investors to operate the additional EGMs. Revenues reported from the 1,650 EGMs currently operational were $136.5 million, an increase of 62 percent.
Another contributory factor has been NagaCorp's significant improvement in the VIP segment. Its volumes in VIP rolling chips rose to $7.9 million in 2015, a surge of 27 percent over last year.
The company has attributed the growth to successful junket operations, including a tie-up with the junket operator Jimei International Entertainment Group Ltd. to bring in VIP gamblers as well as operate seven of its VIP gaming tables.
The company also noted that the improved VIP performance is largely due to the fact that Macau's casino market has become less attractive for mainland Chinese VIP gamblers who are seeking out alternate locations like Cambodia to gamble.