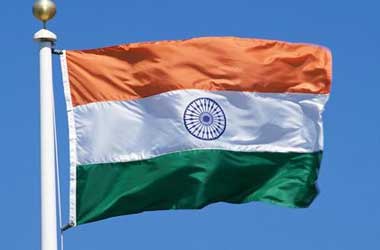 Summary
IMTF recommends changes to India's Public Gambling Act of 1867
India currently allows each state to fix its own iGaming laws
IMTF suggests central online gambling law to govern all states
The iGaming market in India could soon have a completely different outlook.
In a report submitted to the Prime Minister's Office in September, the Interministerial Task Force (IMTF) set up by the electronics and information technology ministry pointed out inconsistencies in state gambling laws and recommended new central online gambling laws to replace the existing Public Gambling Act of 1867.
The task force reports that the Public Gambling Act does not cover online gambling and emerging technologies as it was enacted before the arrival of online gambling sites.
Inconsistencies in State Gambling Laws
The IMTF report says that inconsistencies in state gambling laws and high court rulings regarding games of skill and chance create an uncertain regulatory environment for operators.
Sikkim, Nagaland and Meghalaya have created legal frameworks to regulate and license online casinos. But Odisha, Telangana, Tamil Nadu, Karnataka Kerala, and Andhra Pradesh have imposed a blanket ban on playing games of skill and chance for real money, although the Supreme Court has ruled that skill-based games are legal.
Industry representatives in Kerala, Karnataka, Tamil Nadu, and Andhra Pradesh challenged these laws in the high courts, which declared that the gambling laws in these states are unconstitutional. Karnataka and Tamil Nadu have challenged high court rulings in the Supreme Court, but the cases are still pending.
High court rulings regarding the legalities of various online casino games differ in different states. While the high court of Gujarat declares that poker is illegal because it is a game of chance, the high court of Calcutta declares that poker is legal because it is a game of skill.
States Complain About Absence of Central Law
State governments complain that the lack of clarity about the classification of games into games of chance and games of skill makes it difficult for them to create effective gambling laws. They also say they have no guidance regarding parameters to use while distinguishing skill-based games from chance-based games. Also, legal inconsistencies prevent states from implementing geo-fencing technologies to stop their residents from accessing illegal games.
In the absence of a central online gambling law, illegal offshore gambling sites operate in India unchecked. Since legal gambling sites operate in foreign countries, state laws do not apply to them.
The IMTF, therefore, proposes a central gambling law to determine the legality of various games and eliminate inconsistencies in state laws. It also proposes setting up a central regulatory body to address online gambling issues and protect players from gambling-related harm.