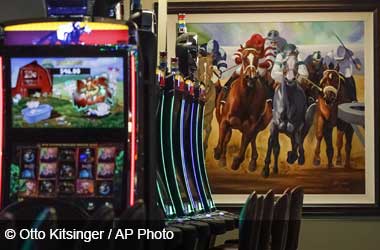 Kentucky has offered horse racing slot bets for over a decade and it continues to be popular throughout the state. These horse racing slot machines allow players to make bets on the results of already completed horse races.
Anti-gambling opponents have challenged these historical racing slot machines for years but they have continued to operate in Kentucky despite these challenges. The latest push in the legislature is to impose a higher tax rate on these historical racing slot games.
A WDRB News analysis showed that Kentucky can afford to increase its tax rate on these racing slots. Kentucky currently imposes an 18 percent tax rate on these racing slots while Ohio imposes a 34 percent tax rate and Indiana imposes a 27 percent tax rate.
The overall racing industry in Kentucky is responsible for generating $3 billion each year and Kentucky only generates around $15 million in taxes from this $3 billion dollar industry.
Eyewitness News WEHT WTVW
As many as 17 organizations called on state legislators this year to increase the tax rate on these racing machines. Some of the organizations that backed the tax rate increase include Kentucky Mental Health Coalition, Kentucky Education Association and the Kentucky Coalition Against Domestic Violence.
Debate On Whether To Raise Tax or Not
Kentucky like most states across the country has suffered financially over the last 18 months due to the impact of COVID-19. The state government is looking for ways to bring in more revenue to boost their state budget. Some legislators believe that increasing the tax rate on these racing slot machines/pokies; will help with the state budget.
A Pari-Mutuel Wagering Taxation Task Force was formed to study the pros and cons of increasing the tax rate. The overall consensus is split on whether to raise taxes or not as of now. Professor at the UofL College of Business, Thomas Lambert told legislators this week that increasing the tax rate on these racing machines will not bring in as much revenue as some are predicting.
Lambert said it could end up having the opposite impact as because a higher tax rate would force establishments offerings these games to decrease the amount they payout to the winners. As a result, Kentucky players will not be keen on betting on these racing machines and will prefer to go out of state to neighbouring Indiana or Cincinnati and play there.