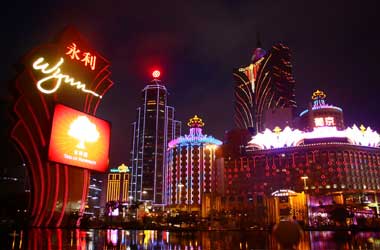 Macau's Gaming Inspection and Coordination Bureau has released a directive that seeks to clamp down on the use of digital surveillance equipment and artificial intelligence tools in casinos. A few weeks ago, news media highlighted the use of these hi-tech devices by casino operators to target big-spenders at their casinos.
The report stated that a number of casino operators in Macau were using facial recognition technology, hidden cameras and RFID-enabled chips among others to discretely spy on their clientele's betting habits.
The gaming watchdog is now discouraging Macau casinos from installing surveillance technology not approved by the bureau. These new guidelines are set to be implemented starting August 1.
An epicenter of international gambling, the autonomous Chinese region of Macau has proven fertile ground for the pilot testing of cutting-edge gaming technology, with operators installing digitally-enabled poker chips and baccarat tables, hidden cameras, and facial recognition technology to zero in on its gamblers' behavior – and potentially profit from it – according to industry insiders.
This state-of-the-art tech enables casinos to predict its patron's inclination for risk, by mining data about their wagering habits, to single out impulsive gamblers likely to shell out more and lose to the house. With the new tools, casinos stand to gain up to a tenfold in gambling spending, by targeting risk-taking clientele and egging them on to keep playing.
Safeguard Gamblers' Data
With the new directive, the gambling regulator is also reminding casino operators to respect personal data laws. Gaming companies are required to safeguard all video or data obtained via these high-surveillance tools in order to protect the welfare of Macau gamblers.
The adoption of high-tech surveillance comes as the gambling industry struggles to grapple with a world-wide slowdown due to economic decline. Macau has become a popular weekend destination for the Chinese middle class, being the only region in the People's Republic of China where casinos are not outlawed, with some 3 million flocking to the region every month.
The behavior-tracking technology allows large casinos to effortlessly discern casual gamblers from potentially serious high rollers and then target them specifically with customized offers.
Bloomberg's Intelligence gauge of Macau casino operators plummeted 10 percent last week after an unprecedented decline in gaming revenue in July and a broader market sell-off. The gauge included top casino operators such as Wynn Macau Ltd., MGM China Holdings Ltd. and Sands China Ltd., the plunge was the market's worst weekly fall since November 2018.