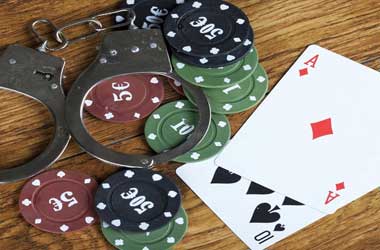 Summary
More Australians reported having gambled online in the past two years compared to before the pandemic
The increasing use of crypto at online poker sites, along with other factors, poses a challenge to the country's online gambling crackdown
ACMA will focus its efforts on hunting down affiliate services to online poker and casino sites
The ongoing COVID-19 pandemic and the rise of cryptocurrency are hampering Australia's crackdown on illegal online poker and casino sites.
These factors, coupled with the dynamic digital market, have made it more challenging for the country's online gambling watchdog to eradicate the activity.
COVID-19 Affecting Gambling Behavior
According to the Australia Communications and Media Authority (ACMA), COVID-19 has had a major impact on gambling behavior since it began two years ago.
Based on the agency's 2021 annual consumer survey, there was an increase in online gambling participation among Australians, with 11 percent reporting that they've gambled online within the period January – June 2021, up from 8 percent in 2020. 16 percent of those surveyed also gambled online more frequently during the period in question compared to the pre-pandemic months.
Some of these are poker players who shifted to online poker sites to continue playing in the wake of the COVID-19 lockdowns, but the highest risk comes from online casino operators, according to ACMA.
Apart from COVID-19, the increasing popularity of cryptocurrency also poses a challenge to the country's fight against illegal online gambling. Unauthorized operators, such as those offering online poker, integrate cryptocurrency into their operations, making it more difficult for authorities to hunt them down.
The past few years have seen more online poker operators accepting crypto payments and these transactions are difficult to track for authorities.
Affiliate Services Making the Problem Worse
ACMA has been actively cracking down on illegal online poker sites since 2017 resulting in dozens of operators terminating their services in the Australian market. Since 2019, hundreds of ISPs have also been blocked preventing residents from accessing illegal sites. However, despite ACMA's efforts, Australians are still enticed to patronize these sites and the authority believes affiliate services are partly to blame.
ACMA authority member Fiona Cameron said many operators associate themselves with affiliate services that promote the illegal sites. To attract gamblers, the affiliates often use social media and streaming platforms such as Twitch which is popular among online poker players in particular.
Going forward, ACMA said it would now focus on cracking down on affiliate services as it continues its fight against unauthorized online gambling operators.