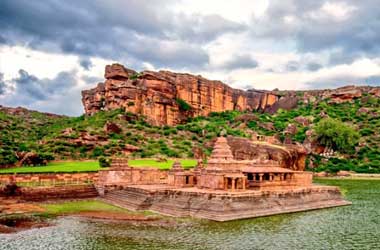 Multiple states in India have proceeded to crackdown on online gambling operators in the last 18 months. The COVID-19 lockdown in India resulted in a massive spike in online gambling across India which has caused serious concerns for anti-online gambling campaigners.
The South Indian state of Karnataka decided to introduce a Karnataka Police (Amendment) Bill, 2021 which looks to ban all forms of online gambling in the state. The state government was instructed by the Karnataka High Court instructed to either ban online gambling or regulated online gambling after hearing a public interest litigation (PIL) filing.
The PIL stated that residents in Karnataka were being taken advantage off by offshore gaming operators and as a result were accumulating huge gambling debts that caused numerous problems including gambling related suicides.
CNN-News18
The Karnataka government decided that it was in the best interests to ban online gambling and sports betting. The bill does not ban horse racing or the state lottery. The bill has since been approved by the State Legislative Assembly.
CAIT Objects To New Bill
The Confederation of All India Traders (CAIT) is the biggest organization that represents more than 40,000 trade associations across India and over 8 crore traders. CAIT sent in a letter to the chief minister of Karnataka Basavaraj Bommai. The letter asked the chief minister to make amendments to the new bill as it did not distinguish between games of luck and games of skill.
Praveen Khandelwal, Secretary General for CAIT said that their organization fully supported the ban on games of chance as it did not want to encourage gambling. However, games of skill should not be clubbed together with games of chance which is what the new law does.
The letter also pointed out that there were over 500 startup companies in the gambling and betting market that would no longer be able to survive with the new bill. Khandelwal urged the government to come out with new laws and gambling regulation that will allow games of skill to be regulated.
Khandelwal said that Indian gaming market was flourishing and these 500 companies had enormous potential to grow. The new law would not only wipe them out but also discourage other startups from venturing into the online gambling industry. The Karnataka government is yet to provide a response to the letter from CAIT.