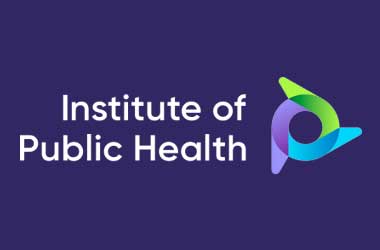 Summary:
Report states that 22.9% of 16-year-olds in Ireland have gambled over the past 12 months
Some players have engaged in excessive gambling
Minister Browne described the findings as "deeply troubling"
A new report in Ireland has found that 22.9% of young people aged 16 years old in the country have gambled at least once in the past 12 months, with around 2.8% having experienced excessive gambling.
The report was prepared by Ireland's Institute of Public Health (IPH), with supporting data from the European School Survey Project on Alcohol and other Drugs (ESPAD).
Irish Teens Engaging in Excessive Gambling
The recently published IPH report highlights the results of a survey on 1,949 young people at the age of 16. Of those surveyed, 22.9% (447) reported engaging in gambling over the last 12 months, with boys (28.2%) more likely to gamble than girls (17.9%).
Some of the respondents (2.8%) revealed they have gambled excessively at some point over the past 12 months, and 80% of them are male. According to the survey, excessive gambling is driven by several factors, including alcohol misuse, tobacco and/or e-cigarette use, and trouble with law enforcers.
But based on the report, excessive gambling only occurred among respondents engaged in online gambling and betting on sports or animals, as well as those playing cards or dice and slot machines. Excessive gambling is not associated with bingo, lotteries, or scratch cards.
The most popular forms of gambling among young people are betting on sports and animals, lotteries, bingo, and scratch cards. Participation is much higher in in-person gambling compared to online gambling, the report states.
Gambling Regulation Bill Focused on Protecting Children
Reacting to the report, Ireland's Minister of State at the Department of Justice, James Browne, said the findings are "deeply troubling" and emphasize the need to protect children and other vulnerable groups from gambling-related harms.
Browne, who is in charge of introducing major changes to the country's gambling laws, stressed that Ireland's new Gambling Regulation Bill is a "public health measure" and a top priority for him as Minister, adding that the Bill is primarily aimed at protecting children from gambling harm.
Among the key measures laid out in the Bill is a ban on gambling advertising on television, radio, and audio-visual media from 5:30am to 9:00pm, with further advertising restrictions focused on providing stronger protections for the vulnerable, especially children and younger people.
The Bill has paved the way for the creation of a new gambling regulator tasked with supervising the country's gambling sector. Named the Gambling Regulatory Authority of Ireland, the agency is led by its CEO, Anne Marie Caulfield.
The Gambling Regulation Bill is now in the Fourth Stage Dáil Éireann, the lower house of the Oireachtas. Minister Browne is optimistic the Bill will pass both Houses in early 2024.