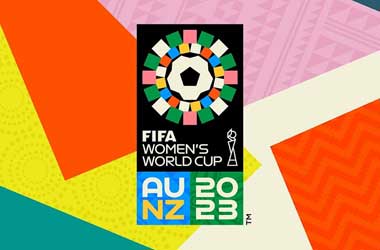 Summary
The 2023 FIFA Women's World Cup will take place in Australia and New Zealand
FIFA signed a destination partnership agreement for Saudi Arabia to sponsor World Cup
Football Australia unhappy to see Saudi Arabia sponsor biggest sporting event for women
The 2023 FIFA Women's World Cup is the biggest global sporting event for women and will take place in Australia and New Zealand.
The 2023 World Cup will take place in 6 stadiums in Australia and 4 stadiums in New Zealand from July 20 to Aug 20 and a total of 32 teams from 6 confederations will be a part of this football extravaganza.
Saudi Arabia To Sponsor 2023 FIFA Women's World Cup
FIFA has signed a destination partnership agreement with Visit Saudi which is the tourism department of the government of Saudi Arabia. FIFA is yet to release any information on the terms and conditions of the sponsorship agreement.
Saudi Arabia has made a huge push in the last couple of years to host and sponsor major sporting events around the world. Saudi Arabia signed Lionel Messi, who captained Argentina to a World Cup win in 2022 as their tourism brand ambassador.
Saudi Arabia are also one of the main sponsors for the controversial LIV International Golf Tournament, and one of their clubs Al Nassr recently signed Cristiano Ronaldo for a record fee to play in the Saudi Football League.
Saudi Arabia has been accused of using 'sports washing' to divert attention from its human rights abuses.
Football Australia Unhappy With Saudi Arabia Sponsorship
Football Australia said that it was not consulted by FIFA regarding the Saudi Arabia sponsorship. Football Australia said they had written a joint letter to FIFA along with New Zealand Football to provide more clarity on the deal.
Visit Saudi joins a set of sponsors such as the Commonwealth Bank of Australia, Visa, Adidas and Coca-Cola as 2023 FIFA Women's World Cup sponsors. While the other sponsors are big supporters of the LGBTQ+ community, Saudi Arabia has laws in place that make homosexuality a criminal act.
Saudi Arabia has received flak for its laws that put down women and impose on their right to freedom. Till 2018, women in Saudi Arabia were not allowed to apply for a driver's license, play sport or enter a football arena.