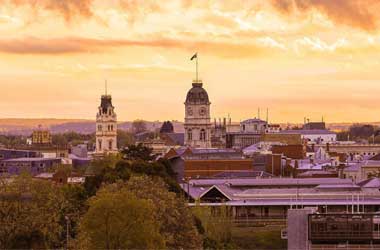 Pokie machines in Ballarat are widespread, and they tend to yield millions of dollars every month. The past couple of months have brought fewer revenues due to COVID-19 restrictions and venue closures, but things have changed as soon as places opened up.
In July and August, when businesses were open, players lost $3.5 million and $3.1 million on pokie machines, respectively. Then in September, when things started to close down again, around $1.25 million were lost.
It's clear that as soon as the measures ease, players are getting back to their favourite pokie machines, a problem habit the local city council wants to change. They can't rely on restrictions curbing the losses in the future.
For that reason, the Ballarat council has developed a different strategy with a single goal — to lower the harm to the community brought upon by gambling.
The city is now asking for feedback for the newly created policy document.
The city who lobbied the government to reduce pokies by 200-machines in 2011 acknowledges that pokies and gambling, in general, are legal activities and knows that it cannot ban them altogether. Pokie machines, for instance, are a matter that can be banned only on the state level.
ABC News (Australia)
However, even though that's the case, pokies can still bring harm to people, like adverse economic and social effects on players, the people who know them, and the community as a whole.
Ballarat council wants to curb this but is not looking to impede people's rights to enjoy pokies.
The city heads have developed a policy with a focus on planning, regulation, enforcement, advocacy, and community partnerships.
The document acknowledges that men are the most commonly hit part of the population when gambling problems are involved. Still, it also states that women can be affected worse, even though they are fewer in number. Furthermore, marginalized communities experience the worst effects of all.
Research is cited, and it states that there is a relationship between problem gambling and violence in the family. This explains the higher than average rates of family violence in Ballarat.
The policy includes several methods for lessening the harm caused by pokie machines and other gambling operations. One of them is granting permits for hosting pokie machines based on the merits of the venue. Another is refusing sales or transfer of pokie machines in locations around Australia where there is enough evidence that their use will negatively affect the community.
Furthermore, the document elaborates that the promotion of gambling products in council-owned venues would be prohibited. The same goes for operating new pokie machines on council-owned lands.
The council also wants to tighten planning restrictions on venues and reduce the cap on pokie machines in the region.
People can freely submit their opinions on the new policies by November 28.