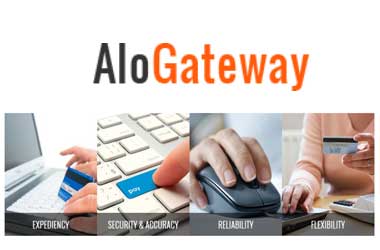 AloGateway, a global payment processing service and solutions provider, has partnered with Dash (DASH), a p2p cryptocurrency, which facilitates private transactions. The payment gateway would soon integrate Dash into its platform and enable users to send, hold, and receive Dash cryptocurrency.
Dash, which aims to become the most user-friendly and on-chain scalable cryptocurrency in the world, uses a double-spend proof model, while providing instant confirmations. Dash also operates on a self-funded, self-governed organizational structure, referred to as treasury system or decentralized governance through blockchain. This makes Dash a Decentralized Autonomous Organization (DAO).
Sherwin Quiambao, CEO of AloGateway, said:
"We had a number of reasons for choosing Dash as one of first digital assets we offer on our platform. First, Dash has among the lowest fees and fastest transactions of any blockchain network. Dash also has an active community, particularly in parts of Asia and Europe where we are seeing a lot of potential for growth."
This integration of Dash could further pave way for adoption across Asia.
Karen Hsu, Head of Growth, said:
"We are looking forward to helping AloGateway expand its adoption of blockchain technology. AloGateway is leading B2B payments in Asia by providing merchants with the choice and flexibility to transact in fiat, Dash and other digital assets such as Bitcoin, Litecoin, Ether."
Dash Core's CEO Ryan Taylor said:
"This is an exciting next step for Dash as AloGateway is already a recognized and well-respected solution for networks like China Union Pay. As one of the largest payment processors in Asia, AloGateway is a key partner for Dash as we look to continue the expansion of our global network, particularly in Asia and other crypto-heavy regions."
AloGateway caters to a multitude of clients ranging from small family-owned businesses to large corporations and established conglomerates. The company assists its clients to collect payments in a completely secure and expedient manner, making it easy to maintain high customer ratings for businesses. AloGateway is a fully PCI compliant iPSP that can acquire and settle Visa and MasterCard transactions around the world in almost every major traded currency.
AloGateway's high capacity payment platform is designed to process transactions in high volumes – making hundreds of thousands of payments on a daily basis. The payments are processed in real-time.