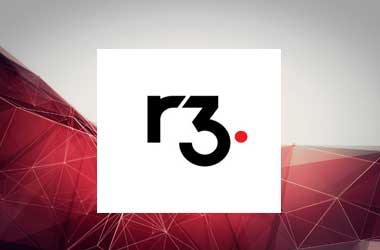 Last week, the media had reported that the enterprise level, blockchain-based financial solution provider R3 was running out of money and could go bankrupt as early as next year. However, the CEO of R3, David Rutter, had rubbished concerns and said that the firm is financially healthy after the latest round of funding and impressive annual revenue. Founded in 2014 with an ambitious plan of providing blockchain based financial solutions to banks and other financial institutions, R3 raised $107 million in May last year. The project went from board room to implementation very quickly as it was backed by fintech giants such as JP Morgan and Goldman Sachs. R3 was able to quickly develop Corda, a custom built, blockchain-based platform for enterprise level financial transactions.
However, the good times didn't last long as Goldman Sachs and Santander exited the consortium. Still, R3 managed to raise $107 million and even announced that it is a part of a plan to raise $200 million. That plan has not succeeded so far. After strenuous efforts, the company was able to raise $15 million from CLS of Singapore and two other companies in the Asia-Pacific region.
One of the R3 employees, who do not want to be identified, had revealed that the original $107 million figure was a bit stretched amount.R3, later clarified to fortune that only $98.2 million represented fresh cash induction into the project.
Furthermore, R3's CEO David Rutter has brushed aside concerns of bankruptcy by saying that the firm had raised more than $120 million over multiple funding rounds and is in a "very strong financial position."
"R3 is in a very strong financial position. We have the widest and largest funding base in the enterprise blockchain space, having raised more than USD 120 million from more than 45 institutions and brought in over USD 20 million in revenue."
Furthermore, Rutter stated that the media reports were "false, malicious rumors". He also denied the allegations that R3 is wasting its funding. Rutter claimed that R3 generated revenue of over $20 million last year.
"We've always been very sensitive of operating as cost-efficiently as possible, and in fact our average operating expenses per employee has declined each year since launch. We pride ourselves on continuously monitoring, evaluating and trimming expenditures to deliver maximum value for our shareholders."
R3 has also explained that the $200 million figure mentioned by the media includes the company's plan to sell a stake in its research subsidiary. The plan was subsequently dropped. The firm is also in a legal entangle with Ripple regarding an options contract that entitles R3 to purchase XRP token at below market price. The option contract is currently worth billions of dollars as XRP has shot up from less than a cent to about 60 cents.
AP Moller-Maersk, the world's largest shipping company, has recently started using R3's Corda platform for developing a blockchain based marine insurance product.