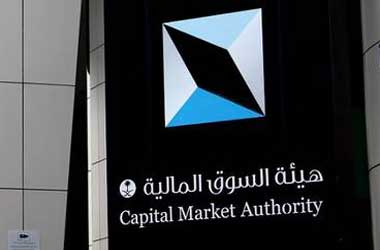 Saudi Arabia has joined the blockchain adoption race a bit late when compared to its neighbor UAE. However, the middle-east country is trying to make up for the loss of delay. The country's Capital Market Authority (CMA) has awarded fintech licenses to Manafa Capital and Scopeer.
The trial license issued to the Riyadh-based firms allows them to offer crowd funding investment services in the country with the second largest oil reserves.
According to Reuters, individual investors will now be able to access the electronic crowd funding platform and acquire shares of small and medium-sized enterprises (SMEs). The licenses are part of the CMA's Financial Technology Laboratory initiative and are part of a greater reform plan, referred to as the Saudi Vision 2030.
The license, popularly called as the Financial Technology Laboratory Licenses (FTLL), is aimed at reducing the Kingdom's dependence on oil exports and improving the fintech sector.
The Fintech licenses are also expected to improve the overall functioning of financial sector and capital markets, in particular. The innovative financing methods are also expected to create more jobs through the establishment of new organizations that facilitate funding of SMEs.
Commenting on the issue of Fintech licenses, Dr. Bander Assad Alsajjan, CMA's Deputy for Strategy and International Affairs,
"The FTLL for crowd funding services aims to provide opportunities to invest in small-to-medium-size companies and finance their activities by bringing them together with interested investors through electronic platforms. The crowd funding platforms will provide capital needs of young entrepreneurs with new business ideas, which will assist in closing the gap between new entrepreneurs and traditional funding methods."
Saudi Arabia is doing all it needs to improve its capital markets and fintech industry. The Central Bank of Saudi Arabia recently signed a contract with blockchain based real-time gross settlement provider Ripple (XRP) to test the xCurrent platform.