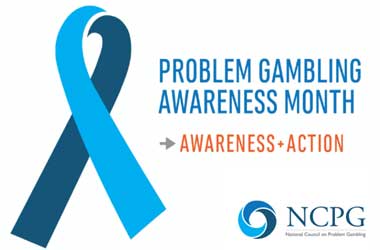 Most of the news coverage on the U.S. sports betting market is focusing on new sportsbook launches and the sports betting legalization process in multiple states.
The fact that March is Problem Gambling Awareness Month (PGAM) has slipped under the radar.
While the U.S. sports betting market is growing at a rapid pace, gambling opponents are concerned that problem gambling numbers are also going to skyrocket sooner rather than later.
They have called for state gambling regulators and licensed betting operators to do more to address the issues of gambling addiction.
One of the main ways that licensed sportsbooks help players deal with problem gambling habits is by giving them access to self-exclusion tools. FanDuel and Unibet have confirmed that they have tied up with UK firm Gamban to offer software blocking services to U.S. players.
WBNS 10TV
Gamban software will give players the option to block themselves from thousands of sportsbooks and online gambling sites. Players will have the option to self-exclude themselves from both licensed and unlicensed sites.
Gamban co-founder Jack Symons said it was great to see FanDuel which is the biggest real money gaming provider in America take the lead and roll out Gamban software to its player base. The National Council on Problem Gambling welcomed the initiative taken by Unibet and FanDuel.
FanDuel To Focus On Educating Players
Carolyn Renzin who is the chief compliance and risk officer for the FanDuel Group said that one of the business values for the company was to educate its players on the importance of gambling responsibly at all times. By teaming up with Gamban, FanDuel players will now have another option to protect themselves and enjoy a safe gaming experience.
All of the licensed betting operators in the U.S are expected to offer their players self-exclusion tools that allow them to impose both time and money restrictions on their play. The time restrictions include banning themselves for 1 month, 3 months, 6 months and also for life. The money restrictions allow players to set limits on how much they can spend per day, per week or per month.
Some states like New Jersey have a state controlled self-exclusion lists which operate in a different manner. If a player in New Jersey puts themselves on a state run self-exclusion list, then no licensed gaming operator will be able to offer services to this player till they take their name off this self-exclusion list.