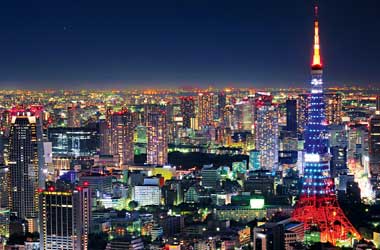 Tokyo may not be a likely choice for a casino license due to the local government failing to indicate its intentions clearly according to investor services firm Morningstar Inc. The company is forecasting that the urban center licenses are expected to go to Osaka and Yokohama via winning bids by MGM Resorts International and Las Vegas Sands Corp respectively.
The regional licenses may go to Nagasaki and Hokkaido. All four projects would be announced by 2019 and could be operational by 2024.
In a statement Chelsey Tam, Dan Wasiolekand Daniel Ragonese analysts with Morningstar said,
We think Tokyo is less likely to receive a licence because of an unclear government stance, the [2020 Summer] Olympics, and site location challenges, as well as the city not needing an economic boost relative to Osaka.
Yuriko Koike, the governor of Tokyo, expressed support for a casino project in the city last year but so far hasn't made it a priority of her government according to a Bloomberg report. A recent election in Tokyo saw her party Tomin First gaining seats while the ruling party at the center the Liberal Democratic Party (LDP) lost nearly two-thirds of its existing representation. Morningstar's report was released prior to the election.
A later report by brokerage Union Gaming has noted that the electoral loss could make it harder for Prime Minister Shinzo Abe's government to build a consensus for the crucial second bill that will lay down regulations for the gaming industry. In terms of regional licenses, Osaka is likely to be a top choice according to Morningstar, due to government support, the presence of an identified site and the strong need for economic growth.
The firm cited Yokohama as the other probable candidate pointing out to reasons like its population density, proximity to neighboring Tokyo's convention and exhibition facilities and high per capita income. Additionally the local government has already identified a probable site for the casino.
Morningstar has stated that in all likelihood international operators would have 33 percent stakes in the consortia with local partners. The firm believes that the government might mandate local partnerships in a bid to ensure local culture is integrated into the projects. It has named Las Vegas Sands as the operator with highest chances of landing a license due to its presence in all key gaming hubs of Las Vegas, Singapore and Macau. MGM Resorts is the next popular choice due to its positive track record in Vegas and strong history of successful partnerships.