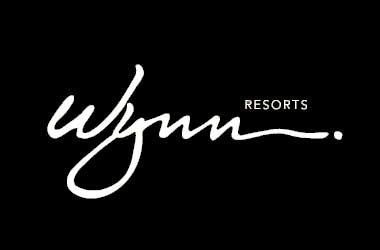 Summary:
The case stemmed from sexual misconduct claims against Wynn Resorts founder, Steve Wynn
The female workers accused Wynn Resorts of tolerating and covering up Wynn's sexual misconduct
The parties have reached a settlement agreement which was filed on September 5
Nine female salon workers who sued Wynn Resorts casino group in 2019 over its handling of sexual harassment allegations against its founder Steve Wynn have reached a settlement agreement with Wynn Las Vegas LLC and Wynn Resorts Ltd.
The women accused the group of facilitating, tolerating, and covering up alleged sexual misconduct committed by Steve Wynn who resigned from his role as the firm's chairman and CEO back in 2018 when the sexual abuse allegations erupted.
Settlement Agreement Reached
The female employees, whose names have not been publicly disclosed, agreed to settle the sexual harassment case, according to news outlets. The settlement was filed on September 5, but the parties involved had chosen not to release the terms of the agreement, media reports say.
Steve Wynn has never admitted to any wrongdoing since the sexual misconduct claims against him first came to the fore in 2018. However, the former casino magnate had reportedly paid millions in settlements to his alleged victims.
Wynn Resorts has remained silent on the latest settlement.
The sexual misconduct allegations against Steve Wynn have led to numerous legal battles, with Wynn Resorts also fined $20 million and $35 million by the Nevada and Massachusetts gaming authorities respectively over the claims.
In July 2023, Steve Wynn agreed to pay $10 million to gambling regulators in Nevada to put an end to legal challenges he's been facing in the state arising from the sexual harassment accusations. As part of the agreement, Wynn may still retain a 5% passive ownership in a publicly-owned company actively operating in Nevada.
Wynn Deserves Jury Trial in Defamation Suit
Steve Wynn has taken his defamation suit against a former Wynn Resorts hairstylist to the Nevada Court of Appeals. In a recent hearing, Wynn's attorneys claimed that their client was denied a chance for a jury trial in the long-running defamation case.
In 2018, Steve Wynn took legal action against Jorgen Nielsen for allegedly defaming him in his interview with the Wall Street Journal. Nielsen previously worked for Wynn Resorts as a beauty salon director. Nielsen then filed an anti-SLAPP motion to have the lawsuit dismissed.
The motion was initially denied by the District Court but the ruling was reversed by the Supreme Court in 2020, remanding the case to the court. The District Court ultimately granted Nielsen's motion to dismiss.
During oral arguments on September 7, Wynn's lawyers argued that their client's right to a jury trial was violated and that the anti-SLAPP law was wrongly applied.