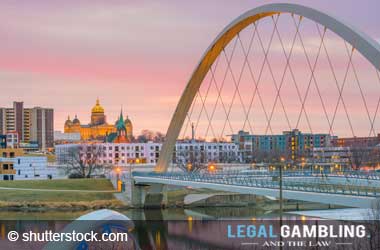 Iowa is prepping for sports wagering to go live in August. Members of the Iowa Racing and Gaming Commission (IRGC) will have a special meeting on July 30 and will look to officially authorize the operation of legal sports betting and fantasy sports contests in the state. If the commission approves, people can expect to see sports betting operations opening their doors by August 15.
IRGC Administrator Brian Ohorilko has announced that as many as 18 casinos in the state are planning to offer sports betting with their license applications. The only casino in the state that has not applied is the Casino Queen in Marquette. There has been no word about the casino's plans when it comes to sports betting.
Ohorilko thinks that the next few weeks will be very busy for both state legislators and the casinos that are preparing to offer sports bets. This is mainly because casinos need to obtain approval of the various procedures or "controls" that they need to have in place before they start accepting wagers, as well as put measures in place to monitor possible fraud and problem gambling.
In a statement, Ohorilko said
If rules were adopted on Tuesday, casinos will be working to get their controls approved. There would likely be a number of controls that the commission is looking at between July 30 and Aug. 15
We Are Iowa Local 5 News
Initial Betting Services
Sports betting was legalized in Iowa back in May. However, it has taken months to set the groundwork and finalise betting regulations in the state. Ohorilko is optimistic about the efforts that the casinos are taking to launch sports betting but he is also realistic. He thinks that only a handful of betting operators will be able to offer online sports betting immediately. It will take a bit longer for regular sports betting to be up and running, especially for casinos located in Dubuque.
Diamond Jo Casino thinks that it will be able to open its sportsbook by the time football season starts in September. However, the casino cannot confirm a specific timetable for the implementations. Q Casino is another casino that will struggle to have services up and running by August 15 but remains hopeful for a late August launch or early September.
Iowans have waited patiently for sports betting to be made legal and are eager to start placing their bets as soon as an official launch is confirmed.