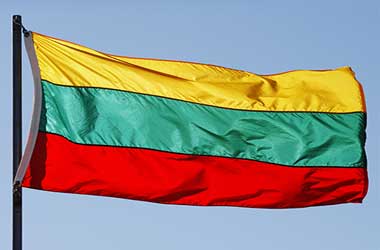 The Lithuania parliament decided last week that it would enforce a blanket ban on all gambling activities after it received a majority of over 105 votes call for a complete ban on land based and online gambling ads.
The proposed gambling ban is expected to come into effect from July 1, 2021.
The Lithuania Gaming Control Authority which is the gambling regulator in the country told MPs that they had received a spike in gambling related complaints during the COVID-19 lockdown.
Online gambling operators all around the world including Lithuania took full advantage of the lockdown and amped up their marketing and advertising budgets to target players who were bored at home for weeks with very little to entertainment. iGaming operators rolled out special promotions and exciting bonuses to keep players coming back for more.
The Lithuanian Gambling Business Association had to reach out and asked iGaming operators to stop advertising during the lockdown.
Aurelijus Veryga who is part of the Lithuanian Farmers and Greens Union told MPs that the increase in gambling ads was not good for Lithuanian players as it caused multiple problems. Many players got themselves into debt after gambling over and above their means, while vulnerable players not only suffered significant financial losses but were also mentally affected.
One of the things that pushed MPs to take the call on a complete ban was the results of a survey carried out by the gambling watchdog. A total of 1001 individuals were part of this survey which showed that 76 percent wanted gambling ads to be reduced, 52 percent wanted a complete ban on gambling ads while 22 percent said only lottery ads should be fully banned. The survey showed that 47 percent of them admitted to seeing gambling related ads.
Gambling Operators Not Happy
Gambling operators in Lithuania are not happy with the new blanket ban decision as it will cause their profits to dip as operators are asked to stop advertising and also offering any special bonuses to their players to sign-up. Land based and remote gambling operators will lose out on significant revenue once the ban comes into effect.
The Lithuanian Gambling Business Association has also protested this gambling ads ban and claims that it makes the gambling market in the country less attractive and will not bring in new gaming operators. This will also open the way for more unlicensed operators to target players in Lithuania.
However, the gambling watchdog is keen to proceed with the blanket ban on gambling ads which is also being considered by other countries such as Norway and Kenya.