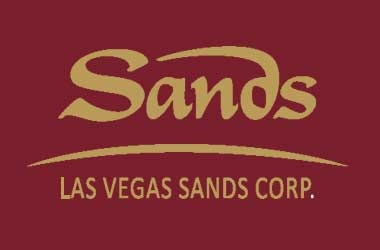 Las Vegas Sands Corp released a statement on Monday confirming reports that the casino operator had opened discussion about disposing its Las Vegas properties in a deal estimated to be around $6 billion.
Sands Corp admitted that it had started initial discussions with an advisor but claimed nothing has been finalized as of now.
Las Vegas Sands Corp did not disclose who the potential buyer is nor did the company confirm whether they will be a sale to a real estate investment trust (REIT) or an outright sale. A REIT sale could open the possibility for Sands Corp to continue to run the operations for all of its properties.
Once the news was confirmed by the casino operator, its share prices went up by three percent. Las Vegas Sands Corp currently has a market capitalization value of over $37 billion.
KTNV Channel 13 Las Vegas
Sheldon Adelson who founded Sands Corp back in 1987 currently owns 58 percent of the company along with his wife Dr. Miriam Adelson. The 87 year old billionaire is ranked 19th on Forbes 400 list and has a net worth of $31.8 billion.
Adelson is the biggest donor to the Republican Party and was in the news recently for making a $75 million donation to support President Donald Trump.
Las Vegas Properties On Sale
The properties on the Strip that are expected to be part of the sale include the Sands Expo and Convention Center, the Palazzo and the Venetian resorts. When combined, they cover more than 63 acres on the Vegas Strip, 1.7 million square feet of convention space, 200,000 square feet of gaming space and more than 7,000 hotel rooms.
When you move away from the Strip, Sands Corp has another 19 acres where the MSG entertainment complex is being built at a cost of $1.7 billion. The fact that Sands Corp is willing to dispose of its U.S. properties does not come entirely as a surprise as Adelson prefers to boost Sands Corp's presence in Asian markets.
Sands Corp has 6 casino properties in Macau and the iconic Marina Bay Sands property in Singapore. Out of the $13.74 billion the casino generated in 2019, $8.8 billion came from Macau and $1.8 billion came from Singapore. Sands Corp had earlier expressed interest in building a $10 billion casino resort in Japan but put things on hold after claiming that gaming regulations were too stringent for them.