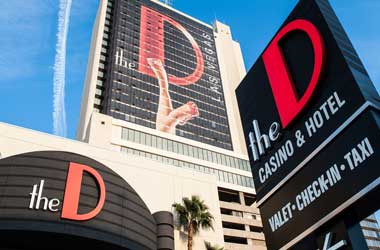 Cryptocurrency is changing the way people do business around the world. There has been mixed reactions to the cryptocurrency industry as some governments and industries have been quick to embrace cryptocurrencies like Bitcoin while others have been more apprehensive.
Nevada's casino industry has usually adopted a strategy of leading from the front when it comes to experimenting and trying out new innovations. This strategy has helped Nevada's casino industry to set the trend for global gaming in many ways and for many years. However when it comes to the cryptocurrency industry, Nevada has been slow to embrace bitcoin – the most valuable cryptocurrency in the world.
It has been ten years since bitcoin was created and the Nevada Gaming Control Board and the Nevada Department of Taxation are yet to created regulations to govern the use of cryptocurrencies. No legal representative has actually discussed the use of bitcoin in casinos although some regulators have privately expressed concern about how Bitcoin can be used to do money laundering.
The global gambling industry however has been quick to embrace bitcoin; especially online casinos as the cryptocurrency can assist high rollers to access their money from overseas, circumventing the limits on the movement of money. This is one of the reasons why Nevada has been hesitant to accept bitcoins as it can open the door to potential money laundering activities at is casinos.
D Las Vegas Now Accepting Bitcoin
However bitcoin users shutdown this argument by stating that are federal regulations and technology available that can prevent money laundering from taking place. Some Nevada casinos have finally decided to step out and embrace bitcoin even with the lack of official support.
D Las Vegas was the first Nevada casino to open its doors to bitcoin. This is thanks to its owner Derek Stevens, who heard about the cryptocurrency from tech industry workers who hung out at his casino.
Since D Las Vegas is a small, privately held hotel-casino, it was able to start accepting Bitcoin as payment for hotel stays and other expenses at the hotel. However, for gambling cash is still necessary. Fortunately, a bitcoin ATM on the casino floor can help convert those bitcoins into dollars.
The D Las Vegas
Surprisingly, it was not tech patrons who were the biggest users of bitcoin. Overseas visitors were attracted to D as a place to use their cryptocurrency as payment. Stevens observed that international travelers like bitcoin because it was an easy way to transfer money and how it held value.
However, Stevens is still slow to go full crypto. He has no plans to accept other cryptocurrencies and will not be increasing the $5,000 daily withdrawal limit at his casino's bitcoin ATM.
Other casinos are more hesitant. Reps from MGM Resorts International and Las Vegas Sands Corp. say that the casinos are not interested in using cryptocurrency. There has been no comment from other major casino chains.