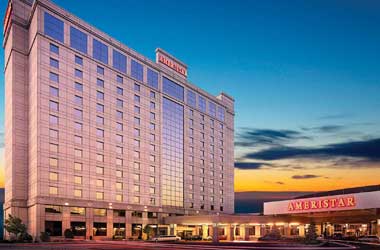 Penn National Gaming has announced that it will be opening a sportsbook at its Indiana casino which will look to target sports bettors in Chicago, Illnois.
This new Indiana sportsbook is just a 40-minute drive from the heart of Chicago. This should be pretty convenient for sports fans who want to bet on the new NFL season.
The new sportsbook is yet to get final approval but if it does push through, then the Ameristar Casino East Chicago will start taking bets as soon as September 1. This is perfect timing because the new season of the NFL is set to commence from September 5.
Penn National is confident that it will secure the necessary approval and has already planned the opening ceremony which will be graced by two football legends from the Chicago Bears. Mike Ditka, coach of the Bears during their 1986 Super Bowl Championship and Devin Hester, a three-time First Team All-Pro, will be there to place the first wagers.
In a statement, Matt Schuffert, general manager at Ameristar Casino East Chicago, said
Our customers are very excited to start wagering on sports. The passion for Indiana and Illinois sports teams runs deep in this region, and we look forward to becoming a destination for fans all year-round.
Chicago players will still have to cross the Illinois-Indiana border to bet but it should be worth it since it is easily accessible. Maltese based Kambi will be providing the software for the sportsbook.
High End Sportsbook Lounge
Penn National is investing heavily into this new sportsbook which will have a number of outstanding features. The sportsbetting lounge will have betting kiosks and ticket writer stations to service the many bettors that are expected to come in on a daily basis. These bettors will be able to access a wide range of sports betting options and find it easy to place their wagers. Besides this, there will be a large betting counter and odds boards.
The sportsbook will be conveniently located right near the main entrance of Ameristar Casino East Chicago and be near the Stadium Sports Bar and Grill. While bettors are waiting to place their wagers, there will be several television screens displaying exciting sports action from all over the world.
Penn National is pushing hard to expand its sports betting facilities. Earlier this month, the operator finalized multi-year deals with several big names in sports betting like The Stars Group and DraftKings signing partnership agreements with them to run multiple sports betting operations for them.