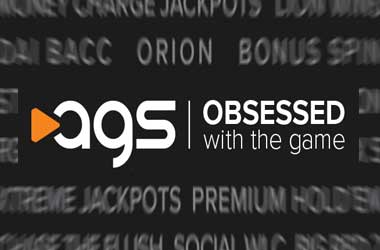 PlayAGS is one of the world's top developers of electronic gaming products and they have just announced that they will be providing PokerStars Play with AGS's Social White-Label Casino (Social WLC). PokerStars Play is the social play-money brand of The Stars Group which is the parent company of PokerStars.
PokerStars Play will now be able to introduce AGS's Social White-Label Casino platform on mobile or desktop. Users can enjoy an interactive gaming experience from anywhere an internet connection is available.
The President and CEO of AGS feels that the new agreement is just the beginning of a fruitful relationship with one of the world's biggest online gaming businesses. Social White-Label Casino offers over 40 popular slot games as well as in-app features such as live events, progressive jackpots, and even VIP rankings. The ability to send and receive messages on the app give Social WLC a friendly and sociable atmosphere.
In a statement, Lloyd Melnick, Director of Social Gaming at PokerStars said
When we had the opportunity to work with AGS to extend our social casino portfolio, we were impressed with their proven, high-performing land-based content and broad range of non-slots games. Their offering is a good fit with what our existing customers are looking for and we are excited to offer our community of millions of registered players an incredible AGS experience.
AGS Continues To Expand Its Presence
AGS is an established and respected company that develops a wide spectrum of entertaining games. They focus on producing a good mix of products for all types of gaming enthusiasts. AGS has deep-seated roots in the Native American gambling market and they have been able to grow into an all-inclusive supplier.
They released their 2nd quarter results in early August and the news was very good. The company grew their top and bottom lines by over 40% which makes the quarter their most successful one in AGS's history. They have been reaping the rewards after launching their products in markets like Nevada, California and New Jersey. They have also seen positive results after their foray into the Canadian
market.
Their Social WLC platform is becoming widely popular and this new partnership with PokerStars Play will further cement their reputation in the global gaming market. The Stars Group has a database of millions of players from around the world and they will benefit from this new partnership with AGS.