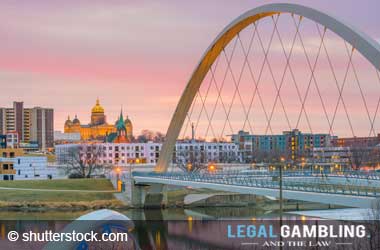 Summary
Rep. Bobby Kauffman filed HSB 227 in the General Assembly
HSB 227 is pushing for legalizing online gaming and could allow up to 57 online platforms
Proposed license fee is set at $45,000 and a renewal fee each year of $10,000
Rep. Bobby Kauffman continues to push to legalise online gambling in Iowa.
Kauffman filed HSB 227 in the General Assembly (GA) earlier this week and will now wait for the GA to review the same and provide feedback.
HSB 227 Could Permit Up To 57 Online Casinos
Rep. Bobby Kauffman who is the chairperson for the House Ways and Means committee, also pushed to get online gaming legalized in Iowa in 2022 when he filed HSB 604 whose main goal was to make Iowa legislators aware of the potential of online gambling and what it had to offer in the state.
HSB 604 did not end up going to a vote but it did meet one of its objectives in making legislators in Iowa more aware of iGaming. Kauffman is looking to do something similar with HSB 227 as he wants to continue to get legislators aware of the online gaming market, especially since close to 30 percent of legislators in the new GA are serving their first term.
Wes Ehrecke, CEO for the Iowa Gaming Association said it would take a couple of years for Iowa legislators to be properly educated on what the online casino industry could bring to the table. Ehrecke said that Kauffman was looking to continue open dialogue with Iowa legislators to get their feedback and stance on online gaming based on his proposals in the new HSB 227.
Key Details Of HSB 227
Some of the key details that Kauffman has proposed in his new HSB 227 are imposing a licensing fee of $45,000 and a yearly renewal subscription fee of $10,000. HSB 227 wants each licensed casino operator to be able to operate two online gaming skins with the option of applying for a third skin.
The bill looks to give the Iowa Racing and Gaming Commission the authority to approve the third online gaming skin. Since there are 19 casino operators in Iowa, it would open the possibility of a total of 57 online casinos in Iowa. A gaming tax rate of 6.75 percent has been proposed.