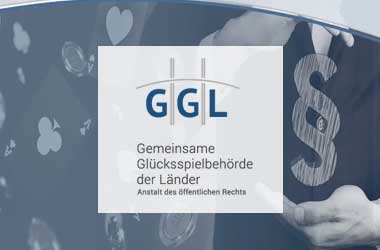 Summary:
The FAQ section answers queries regarding deposit limit requirements and how they work
The GGL clarified that managing deposit limits is the operator's responsibility
The implementation of the measure has been criticized by the DOCV
Germany's gambling regulator Glücksspielbehörde der Länder (GGL) has created a FAQ section on its website to answer common questions regarding the cross-state gambling supervision system, LUGAS.
Customers may now refer to this dedicated section to get clarity on the functions of the LUGAS system and the deposit limit requirements they must adhere to.
Operators Responsible for Managing Deposit Limits
Designed to enhance player protection, the LUGAS system is mandatory for all licensed online gambling operators in Germany. Gambling providers must connect to the system to ensure deposit limits are properly enforced, consumers are prevented from logging in with multiple operators at a time, and banned players are blocked from accessing gambling sites.
The system is used to monitor and analyze the gambling behavior of players through data provided by operators.
In the new FAQ section which is now live on GGL's website, the agency provides answers to questions regarding deposit limits and whether they can be removed or altered by the regulator.
Under Germany's Fourth Interstate Treaty on Gambling (GlüNeuRStv), customers must set their monthly deposit between €1 and €1,000 via the LUGAS system. Once the deposit limits are verified by the system, players are allowed to make changes to the amount at any time. But customers should take note that increases to deposit limits only take effect after seven days.
The GGL has made it clear that there may be exceptions to the rules, particularly on "special occurrences", and gambling providers are required to provide additional information on these scenarios. Consumers are also reminded that the deposit limit function of the LUGAS system is independent of any deposit or loss limit measures implemented by individual operators.
Gambling providers are also responsible for approving increased limits and managing the setting and changing of limits. Therefore, the GGL does not currently have the authority to enforce individual deposit limits, the agency clarified.
Once the monthly limit is reached, customers will not be allowed to make further deposits within the month. Any complaints regarding deposit limit requirements must be directed to individual operators, the GGL noted.
Cross-Provider Limits Face Criticism from DOCV
The implementation of a cross-provider deposit limit has faced opposition from the German Online Casino Association (DOCV), with the trade body arguing that the measure interferes with player safeguards adopted by individual gambling providers.
The DOCV has called on the German government to evaluate the GlüNeuRStv regime and fix some flaws to develop a "controlled central system" that would effectively protect players from online gambling threats.