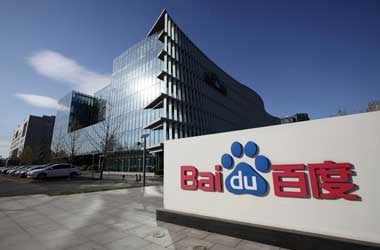 Baidu, the Chinese search engine giant, has ventured into block chain technology, with the introduction of a product named "block chain-as-a-service (BaaS)". The company claims it as the "most easy to understand" block chain service. The platform can implement and track changes in crypto currency standards, bank credit and insurance administration, financial analysis, and digital bills. It can also be used for payment and settlement, digital ticketing, equity proof and exchange traded securities.
Baidu claims that the adaptable nature of the platform will make it useful for a wide variety of applications. The company is also exploring the use of block chain technology in fields such as Internet of Things, distributed computing, unmanned vehicles, and artificial intelligence.
Baidu has pointed out that the product is already used for asset securitization and asset exchange. According to the company, it has paved the way for the creation of the first asset-backed securities exchange products using block chain technology.
In 2013, Baidu announced that it would accept Bitcoin as the only payment method on its security platform Jiasule. Two years later, Baidu started studying the possible applications of the block chain in FinTech applications. The launch of BaaS is seen as a reply to a similar service started by its competitor Tencent, a few months earlier.
In November, Tencent's Vice President of Payment Platforms and Financial Applications, Guo Rui said
"We independently developed a complete set of bottom-layer blockchain protocols and actively participated in the formulation of credible blockchain standards for China Institute of Information and Communications."
Another prominent Chinese company, Alibaba, is also involved in multiple block chain related projects. The company's subsidiary Ant Financial implemented block chain technology on Alipay donation platform in July 2016.
Alibaba's health subsidiary AliHealth has also established a block chain technology based platform for storing and transmitting medical information, in collaboration with Changzhou city government.
With the launch of Baidu's BaaS platform, all three major tech firms in China have officially entered into block chain technology domain.