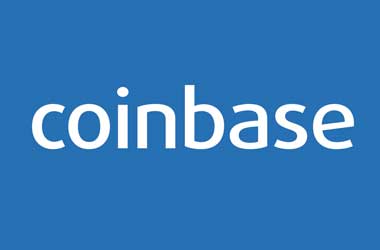 Coinbase has reinstated its money transmitter permit in Wyoming, fulfilling a long-standing expectation since the company unexpectedly exited the state three years back.
Coinbase, the largest US broker based out of San Fransisco, suspended its crypto activities in Wyoming three years back. However, on August 3, the company declared it had reestablished the money transmitter permit that would allow them to provide services to the residents of Wyoming.
The announcement implies that Wyoming clients can again utilize Coinbase products — particularly Coinbase Consumer — to purchase, offer and utilize digital currencies.
The declaration comes subsequent to dilution of "reserve fiat requirement" rule by Wyoming state administrators and now organizations operating in the state will have no need to double the resever assets. To reinstate all the services offered by Coinbase, the exchange plans to work with David Miller (Wyoming House of Representatives Majority Floor Leader), Eli Bebout (state congressperson), individuals from the Blockchain Task Force, and different partners.
"Coinbase welcomed the opportunity to work with Wyoming House of Representatives Majority Floor Leader David Miller, State Senator Eli Bebout, members of the Blockchain Task Force, and their colleagues to find a solution that allows cryptocurrency custodians and exchanges to reestablish operations. We are also grateful for the assistance of Commissioner Forkner, Deputy Commissioner Mulberry, along with the examiners and staff from the Wyoming Division of Banking in their prompt approval of our money transmitter application."
The statement further says
"We are encouraged by this positive transition for Wyoming residents and businesses to once again enjoy the enhanced innovation, economic activity and social benefits of this new technology. We aim to be the most trusted cryptocurrency brand in the space, and as part of that, we seek excellence in compliance and advocate for common-sense policies that allow for innovation."
All clients will start receiving access to their accounts. In spite of a service blackout for the past few years, the funds have not been withdrawn. Therefore, clients will not see any change in their balance. Individuals who experience difficulty in accessing their accounts should contact Coinbase's customer service department.
Mike Lempres, Chief Legal and Compliance Officer at Coinbase, said
"Regulators and legislators can work together to foster innovation by either licensing cryptocurrency money transmissions or exempting cryptocurrency from money transmission laws. The leadership and partnership between the state legislature and Governor Matt Meade allowed for this new legislation to be signed into law, under which cryptocurrency companies in Wyoming are no longer required to double reserve the assets of state residents."
Following the renewal of license, Wyoming clients will be served in the same manner as clients from other states.
Coinbase offers a cryptocurrency wallet and platform where consumers and merchants can trade using cryptocurrencies. Founded in 2012, Coinbase is a leading crypto broker in the US with more than 20 million clients.