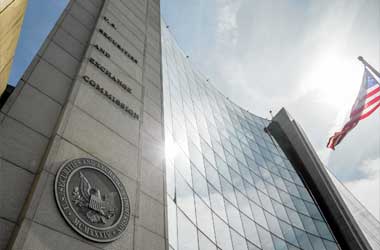 The finance industry in America were waiting for the US Securities and Exchange Commission (SEC) to make a decision on the proposed bitcoin-based exchange traded fund (ETF) by Van Eck.
A number of firms have submitted ETF proposals in recent times including the Winklevoss twins only to have them rejected by the SEC. The ETF proposal that most financial analysts expect will get the green light is the Van Eck-SolidX ETF.
The Van Eck ETF proposal was also rejected in the past by the SEC but this time around things are looking a lot more positive. However, the SEC is in no rush to make a decision on the proposal.
In a statement released August 7, the SEC delayed their decision on the proposal to September 30. According to them, this will give the commission more time to consider whether to accept the proposal or not.
Delay For More Deliberation
This can be a momentous decision for the industry so it is understandable why the SEC would like to take some time to think more about approving the Van Eck proposal. If it does get approved, the Van Eck ETF will be the first bitcoin exchange-traded product in the US market. This leads the way for other crypto-based exchange-traded products and can open an avalanche of such products to enter the market.
What Makes Van Eck Different
For many people, the decision to allow the Van Eck ETF to go forward is a billion dollar decision. Van Eck and SolidX, the two proponents of the ETF started working on the idea three years ago and they have devoted a lot of time and money to make this idea work. If the SEC does reject their proposal, it would mean a lot of wasted effort.
However, the Van Eck proposal does have several things going for it that make it different from other Bitcoin ETF proposals that came before. For one, this ETF has insurance which means that if Bitcoins that back the ETF are hacked or stolen, the insurance will cover the loss, thereby mitigation the risk factor.
Another aspect that makes it different is that it does its best to weed out the investors that are not serious about it. Instead of setting the initial price at a small affordable amount, Van Eck has set it at $200,000. This means they won't be getting any investor that doesn't have accreditation to trade that amount on the market. Their focus is on institutional investors and not the lone investor on the market.
The focus on big institutions is a good thing for the crypto market since what it lacks is the participation of big banks and lenders. With their presence, it may lend an aura of legitimacy to the market and cryptocurrency at large. With the decision delayed to September, the crypto market will be waiting for the results with baited breath.