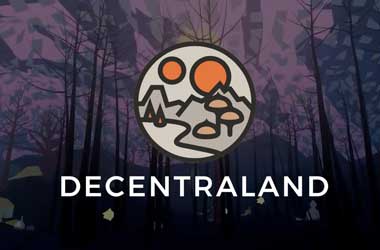 Decentraland is a virtual reality platform powered by the Ethereum blockchain. Users can create, experience, and monetize content and applications. Land in Decentraland is permanently owned by the community, giving them full control over their creations. Users claim ownership of virtual land on a blockchain-based ledger of parcels.
Landowners control what content is published to their portion of land, which is identified by a set of cartesian coordinates (x,y). Contents can range from static 3D scenes to interactive systems such as games. Land is a non-fungible, transferrable, scarce digital asset stored in an Ethereum smart contract. It can be acquired by spending an ERC20 token called MANA. MANA can also be used to make in-world purchases of digital goods and services.
Last month, Peer-to-peer lending platform RCN (Ripio Credit Network) announced that it is entering into a partnership with Decentraland. According to the agreement, RCN will integrate its credit protocol with the Decentraland platform. That will enable users to receive loans against the assets (content, land or businesses) created in the 3D world.
Now, Decentraland has announced that the auction for Genesis City has concluded. It was the largest sale of virtual land in history. Investors, artists, community leaders and developers took part in it. The block chain deployment of Genesis City will begin soon.
Mana coin has appreciated by 8% today to trade at $0.14.