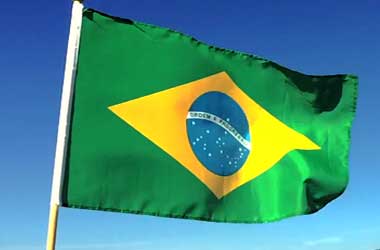 There is finally good news for sports betting fans in Brazil. The country's Chamber of Deputies has approved lottery legislation that includes plans for authorizing sports betting. This would be a first for the country as sports betting is currently banned in Brazil.
However, there is still a long way to do before Brazil has a full-fledged up and running sports betting industry.
Provisional Measure 846/2018 is technically about how the lottery proceeds are to be divided among the many beneficiaries in the government.
However, it included plans for developing sports betting online and land-based bettors.
The measure passed with only one dissenting vote. Social Christian Party MP Gilberto Nascimento pointed out that starting up online betting would potentially launch a gambling addiction epidemic in the country. He found the risk far greater than the reward and decided to vote against the measure. However, the rest of his colleagues held on to a different view and the measure had a near unanimous decision.
The measure is now down to people on the ground to make the sports betting plans a reality. The requirements of the measure are actually pretty strict. Operators are required to give 80 percent of the betting handle to the customers, while they cannot have gross revenue of more than 14 percent. The remaining six percent is to be divided up between different government funding projects.
The regulations become a lot more stringent when it comes to online operators. They will be required to give out 89 percent of the betting handle to customers. Their revenue will only be eight percent, with the remaining three percent going to the government.
With the approval form the Chamber of Deputies, the Brazilian Senate will be next in line to decide on the measure. Betting proponents remain positive that the measure will pass by November 28. One of the reasons for the optimistic outlook is because the measure has received a lot of support, especially from the incoming Minister of Justice, Sergio Moro who wants more funding for security forces.
Gambling Expansion Continues
Brazil has attempted to expand its gambling market in the past and things are happening slowly but surely. The lottery is doing well though. Loterias Caixa, the government's online lottery has reportedly earned $12.3 million since its opening in August. The site already has more than 400,000 registered customers.
Gilson Braga, superintendent of Brazil's national lottery, is very pleased with its performance and its boosting of land-based lottery operations. It is expected to get even better as a new lottery product, Mega de Virada is set to debut at the end of November.