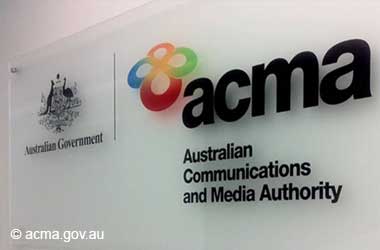 The Australian Communications and Media Authority (ACMA) has continued to expand its actions in an attempt to lower the level of illegal online gambling on the continent.
ACMA will now block all sites that drive traffic towards online casino-type services and promote them. This also includes any affiliate advertising websites and sites that typically present themselves as independent reviewers of gambling platforms.
ACMA has asked Australian internet service providers (ISPs) to block such sites, especially affiliate advertising websites, as it needs help in decreasing the number of websites advertising gambling services.
Blocking these sites is extremely significant because most of them feature direct links to illegal gambling websites and services.
Plus, some of them also receive a commission for featuring those links and enticing people to click on them. Since ACMA wants to stop further web traffic channelling, this has been its top priority.
Some of the target websites suggested for blocking include Australia OK Casinos, Aussie Casino Hex, Australian Casino Club, Pokies, Aussie Online Pokies, True Blue Casinos and Australian Gambling.
Fiona Cameron, who acts as an ACMA Authority Member, has said that these marketing sites push people to perform gambling activities on illegal sites that do not have the protection that comes from regulated gambling providers. She has also said that many users had filed complaints that their winnings have not been paid out and that hefty incentives and other tactics typically target problem gamblers.
According to ACMA, illegal gambling services are offered by those websites that provide casino-type services and those platforms where players can access pokies, roulette, poker, and other table games in exchange for funds.
ACMA's responsibilities were expanded in 2017 under the Interactive Gambling Act from 2001. Since then, ACMA has blocked 279 illegal gambling sites, which has resulted in 144 of them leaving Australia. Also, by June 2021, foot traffic to the top ten blocked sites in AU decreased by 95%.
In 2021, ACMA has significantly stepped up its efforts to fight against illegal gambling sites. Namely, it managed to block 18 of them in February and 10 more in March. This comes after the public has expressed major concerns about problem gambling and gambling-related issues.
Queensland's regional government has announced a four-year gambling harm reduction plan. It focuses on leveraging collaborative, technological, and systematic approaches to the minimisation of gambling-related harm, and on the industry's social responsibility when it comes to problem gambling.
If you are looking for legal gambling websites which operate in Australia, feel free to look at fully reviewed sites on our dedicated Australian pages.