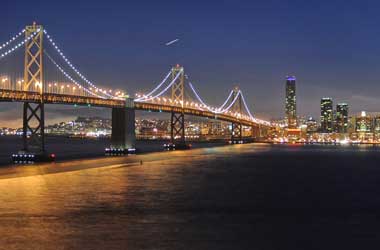 California's Bureau of Gambling Control (BGC) recently proposed new gambling regulations for the state's 72 card rooms that some industry observers warn could lessen the appeal of its games to consumers.
The proposed regulations were formulated after more than 12 month's of hearings by the BGC.
However, card room operators fear that the introduction of new gambling rules would dissuade gambling in local casinos such as the Hustler Casino in Gardena or the Bicycle Hotel and Casino in Bell Gardens and push customers to casinos where the rules do not apply such as tribal casinos or out of state casinos.
The California Gaming Association (CGA), which is the trade group for the state's card rooms, the proposed regulations would decrease the revenues of the industry and endanger the jobs of more than 32,000 people.
Players to Serve as Bankers in California Card Rooms
The general rule in casinos and card rooms is that players will try to win cash from the house which is represented by a dealer and/or banker. However, things are different in California as gaming regulations state that card rooms not located in tribal land have no financial stake in their games' outcomes.
Bankers have long been a staple of card room games, to speed up the game and take away the responsibility from players, as not all players have a strong grasp of the rules for each game, and could make mistakes that inconvenience other players.
Traditionally, the revenue generated by casinos comes from a small fee collected by the banker or dealer from the players during the game, based on the table's bet threshold. The newly proposed regulations mandate that all players serve as the banker for their table for two rounds; the game cannot continue if no one takes on the role of the banker.
BGC Open to Input from the Public
Card rooms generate $1.64 billion in wages and more than 32,000 jobs in the state. They pay out more than $500 million in local and state taxes. These new regulations threaten the profitability of these card rooms and the benefits they provide to the state.
Furthermore, because card rooms are often located in lower-income areas, some observers warn that new regulations could harm working-class communities who serve as the card rooms' workforce.
The BGC stated it was working with the state's Department of Justice to gain insight on whether it should make any changes to its gambling industry. The BGC also confirmed that it will hold a hearing on Dec. 18 in Sacramento to hear from Californians regarding the proposed regulations.