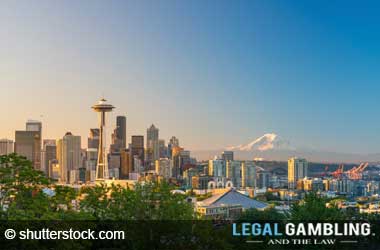 A recent meeting by the Washington State Gambling Commission (WGC) indicated that legal sports betting will likely remain off the books in 2020, if not longer. Despite a total of six tribes exhibiting an interest in reworking their compacts to include sports betting, WGC Director David Trujillo maintained that their agency is unlikely to finish the necessary work by the end of the year.
Washington legalized sports betting for tribes in March 2020. The tribes are allowed by the law to take sports wagers on casino properties, but bars punters from mobile betting. Both college and professional sports can be bet on, but bets on Washington State college teams are disallowed.
According to Trujillo's statement, the WGC wants to legalize sports betting as soon as possible, but admitted that the agency's current timeline extends past this year.
Even if the WGC were able to finish their massive workload within the year, tribal compacts still need to be reworked before Washington State can offer sports betting. Reworking a compact is a long process, especially since each tribe has a unique compact with the state.
Washington State's gaming industry is tightly controlled by state tribes. A total of 29 casinos are operational in the state and run by 22 tribes. Washington also allows card rooms to offer limited gaming options, but they have been excluded from sports betting by legislators.
The Suquamish and Kalispel tribes are already in the midst of renegotiating their compacts, while the Muckleshoot and Tulalip tribes have requested to engage in renegotiations. The Suquamish owns the Clearwater Casino Resort, while the Kalispel owns the Northern Quest Casino.
WGC Requires More Time to Set Up Sports Betting Framework
Despite Gov. Jay Inslee's signature on Bill HB-2638, the WGC's role as the regulator is expected to require more time to develop. The WGC is currently creating regulatory and licensing structures, and supervising the work of five workgroups to establish five pillars for sports betting. The WGC must also create a framework for integrity measures, enforcement, and responsible gaming initiatives.
Washington State legislature provided $6 million in loans to the WGC for their enforcement budget. WGC Legal and Legislative Manager Brian Considine has stated that they are considering asking to extend or forgive this loan, as it was made before the COVID-19 pandemic hit.
Considine also mentioned that the WGC is also looking into clarifying the bill's language on eSports, although he did not specify the changes they are looking to make. The WGC's next meeting is scheduled on July 17.