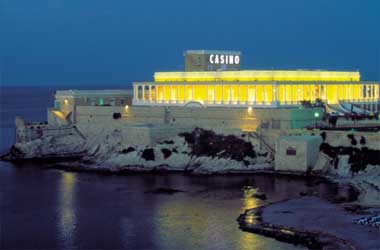 The Dragonara Casino is one of Malta's premier casinos that has been around for decades. The casino recently announced the reopening of its gaming facilities after a completing a €10 million refurbishment program that was designed to upgrade overall infrastructure and gaming facilities at the casino.
The casino which is the only casino in Malta to be located inside a historical building has upgraded its entire casino infrastructure in an effort to provide patrons with an improve gaming experience.
The Dragonara Casino has been in operation for the past 50 years and hosts over 300,000 guests annually. The casino has played a key role in establishing Malta as a major tourist destination and is run by Dragonara Gaming.
Dragonara Casino
Johann Schembri, Managing Director and Partner of Dragonara Gaming said that the entire layout of the casino had been redesigned as a part of the redevelopment project in order to enhance the experience of the players. He added that particular attention had been paid to Live Tables arena to ensure a better experience. Schembri stated that the new layout was designed in consultation with leading casino developers and completed in record time.
The upgradation includes new slots machines, a special VIP lounge and a new lounge for sports betting. A new exclusive private gaming area offering views of St. George's Bay is another unique offering developed by the casino.
The VIP lounge which is open to individual high rollers and private groups was developed in response to rising demand from international customers. Sport betting facilities in Dragonara are powered by IZIBET, a leading Maltese sports betting company that offers a wide range of sports betting games with the best land-based odds.
Schembri also highlighted the launch of a new dining experience called VIOLETTA's which is set against views of St. Julian's Bay and offers Mediterranean cuisine. According to Schembri, one of the key objectives of this new restaurant was to attract a new set of patrons to the casino resort.
In a statement, Johann Schembri, Managing Director and Partner of Dragonara Gaming said,
Our investment is specifically directed towards attracting a new breed of players towards Malta. As such, as Malta's foremost Casino, we are not looking at this investment only from our own perspective but also from a more holistic point of view – as a vote of confidence and as our drive to upgrade Malta's product offer when it comes to Casino entertainment.
The Dragonara Casino employs around 200 people and around 40 percent were hired as a result of the latest expansion plan.