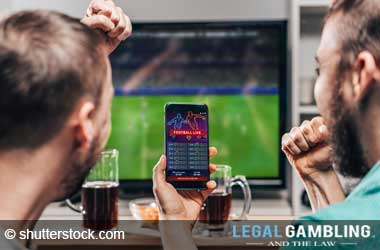 Summary
France looks to reduce gambling adverts on TV, radio, billboards, and digital platforms
The new charter completes ANJ's regulatory reform agenda for 2022
French operators have pledged to reduce gambling ads during the World Cup
Online gambling operators in France have signed a new pact that would reduce the number of gambling advertisements broadcast during the World Cup.
l'Autorité Nationale des Jeux (ANJ), the country's gambling regulator, recently issued a "Four Commitment Charter" that contains updated rules on gambling advertising covering TV and radio, with the addition of new policies on display advertising and digital advertising.
Gambling Ad Slots for TV and Radio Cut to Three
The new rules are aimed at moderating gambling advertising and were created following public consultation with France's Professional Advertising Regulatory Authority (ARPP), and ARCOM, the country's audiovisual communication regulator. ANJ confirmed that multiple operators have signed up to the charters, pledging to cut the number of ads that will be shown during the World Cup.
Under the first two charters, ANJ made changes to existing rules on television and radio ads. The maximum limit for gambling advertising slots for both TV and radio has now been cut from four to just three.
The ANJ also added a new charter focusing on display advertising which will lessen gambling ads put up in public spaces, including train stations and metros. Under this new charter, French gambling operators will also be prohibited from displaying ads near schools and other academic institutions.
The fourth charter relates to digital advertising covering gambling adverts published on social media and other online platforms, websites, and mobile apps, as well as those promoted by famous influencers and ambassadors.
Operators have agreed not to target minors and vulnerable audiences including excessive gamblers in their digital marketing campaigns. The new charter, which is seen as a "major sectoral agreement", applies to all licensed gambling businesses throughout the country, as well as members of the Digital Alliance.
Signal of Commitment to Responsible Advertising
The Four Commitment Charter was launched after the ANJ noted a gambling ad overload during the Euro 2020. ANJ President Isabelle Falque-Pierrotin said the signing of the charters is a strong indication that gambling operators are united in promoting responsible advertising. She said the upcoming World Cup will serve as a test for operators on whether they'll abide by the new rules and respect the commitments contained in the pact.
The ANJ said it will regularly monitor the implementation of the new charters which represent a completion of the agency's agenda of regulatory reforms this year. The new charters follow new rules on player rewards and bonuses introduced in October which will also be in effect during the 2022 World Cup.