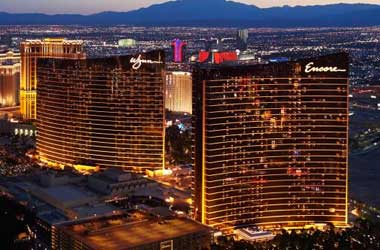 Wynn Resorts has agreed to pay out a total of $5.6 million to a combined 1,000 table dealers who comprise of both current and ex-dealers that have worked at Wynn Las Vegas and Encore.
Wynn table dealers have been complaining for years stating that they were losing out on heavy tips due to an unfair employee policy that governed how they split their tips.
The policy was instituted by former chairman Steve Wynn in September 2006 after he decided to remove pit bosses and floor supervisors and replace them with a new position of team leaders. Steve Wynn came out with this policy because he felt that table dealers were making a lot more money than their supervisors due to tips.
A lot of table dealers were not keen on being promoted and climbing up the ranks due to this. Wynn came out with this policy to even things out but it rubbed the table dealers the wrong way.
The table dealers took it to the U.S. district court and claimed that they were being discriminated based on the Fair Labor Standards Act. Two lawsuits were filed in 2013 and 2018 claiming that the dealers lost a combined total of $50 million in tips.
Wynn Resorts fought back and it looked like the case would take a long time to settle. However, instead of dragging the case along and fighting it out, Wynn Resorts proposed to settle by paying out $5.6 million to over 1,000 dealers.
All parties involved agreed to the settlement and U.S. District Judge Andrew Gordon said that he found it a reasonable and fair resolution. Wynn Resorts also released a statement claiming that they were happy all parties could agree and close the case. UAW Local 3555 which is the Union that represents the interests of the table dealers of Wynn Resorts have not yet responded to the settlement deal.
New Table Dealer Policy In Place
Wynn Resorts is not expecting any more complaints from its table dealers as the controversial table tipping policy is no longer in place. When Steve Wynn resigned, new chief executive officer Matt Maddox changed the policy and introduced a new one in 2018.
Table dealers were happy to accept the new policy as it gave them their first raise in over 10 years as Maddox increased their pay by $2 per hour, which was a monthly $320. Dealers now share only 12 percent of their pooled tips with service team leads.
As the current COVID-19 pandemic is ongoing we recommended trying online casinos from the comfort of your home.