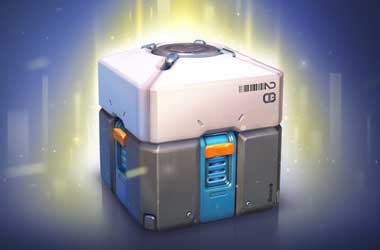 Gaming Regulators' European Forum (GREF) recently completed their study of micro transactions in video games and they have decided to opt against taking action against them. This decision should cause video game developers to breathe a sigh of relief at least for now.
Video game developers depend heavily on the revenue generated by loot boxes and other micro transactions. A decision by GREF to ban loot boxes or classify them as gambling would have crippled their earnings by a significant amount.
The GREF commissioned study started back in September 2017 and was wrapped up just recently.
This study included researchers from countries like Denmark, the United Kingdom and France. The French regulator ARJEL published the results of the study this week. While a number of recommendations and suggestions were put forward by GREF, the final decision on what to do with loot boxes was turned over to gaming regulators in each country. GREF comprises of gaming regulators from 19 countries.
According to GREF, they did not feel it was right to introduce general gambling regulations across the EU as member states needed to regulate them depending on their unique gambling laws. Each country has its own sets of gaming regulations and what may be considered gambling in one may not be in another. Hence, the emphasis was placed on individual gaming regulators to take their own decision on loot boxes.
GREF Encourages Initiative
GREF wants individual countries to take initiative when it comes to dealing with the micro transactions in their jurisdiction.
GREF released a statement which said
GREF members highlight the need for involvement of national authorities responsible for consumer protection, health, education as well as digital and financial regulation. Consumer protection associations are encouraged to make recommendations in this direction: for example, the communication before the purchase of the loot-box content and the probabilities of obtaining a particular virtual item.
GREF has also called on parents to pay more attention to their children and their video gaming activities. The gamification of loot boxes makes it very attractive to minors and it conditions them to be prone to gambling. GREF wants parents to be more transparent in their discussions with their children and also encourages them to use parental control technology to monitor and limit their children's access to video games.
We will have to wait and see how each EU member approaches the loot box problem and if they will roll out new legislation to restrict loot boxes.