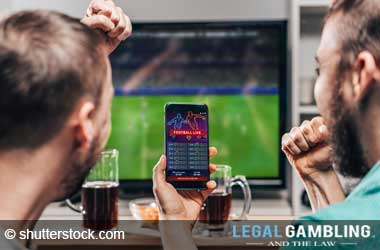 Summary:
The 2023 survey found the gambling participation rate among young people is down compared to 2022
Stats show young people prefer arcade gaming
Fewer kids are exposed to gambling ads in 2023 compared to the previous reporting period
Problem gambling remains an issue among young people in Great Britain, with 0.7% of 11 to 17-year-olds identified as problem gamblers and 1.5% at risk. One of the key findings of the latest "Young People and Gambling Survey" published this week by the UK Gambling Commission (UKGC)is that young Brits suffering from problem gambling prefer arcade gaming.
Arcade Gaming Preferred Over Other Forms Of Gaming
The Young People and Gambling Survey, released each year by the UKGC, looks into the prevalence of problem gambling among young Brits and their exposure to and involvement in various forms of gambling.
In the past, the survey focused on 11 to 16-year-olds. But in 2023, the study has been expanded to include data from 17-year-olds as part of the UKGC's efforts to improve its evidence base. Carried out by Ipsos on behalf of the UKGC, the latest report gathered data from 3,453 pupils aged 11 to 17 years old in England, Scotland, and Wales.
Of those surveyed, 26% said they had spent their own money on gambling over the past 12 months, with 19% playing arcade gaming machines and 11% placing a bet for money between friends and family. A further 5% had played cards with friends or family for money, while 1% had engaged in online gambling, including online casino and esports betting.
In general, gambling participation in the 11-17 age group dropped this year by 5%, compared to the 31% recorded in 2022.
Of those who gambled over the past year, 0.7% are categorized as problem gamblers, with a further 1.5% at risk of experiencing gambling issues. The figures were based on data collected by a problem gambling screen designed for the youth, the DSM-IV-MR-J screen. The latest problem gambling and at-risk rates represent a slight drop of 0.2 and 0.9 respectively from 2022's figures according to the report.
Less Exposure to Gambling Ads
The Young People and Gambling survey for 2023 also found a significant drop in young peoples' exposure to gambling advertisements. Of those surveyed, 53% and 55% had encountered gambling ads via online or offline platforms respectively. That compares to the 63% and 66% observed in 2022.
The report also noted that the most common types of gambling activities that young people spent their own money on were legal for their age.