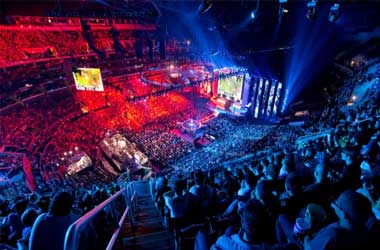 Summary
New UKGC report shows popular trends in gambling market
eSports betting spiking in young British males
Players not aware of self-exclusion tools
A report published by the United Kingdom Gambling Commission (UKGC) shows that young British males aged between 18 to 24 years have been most receptive to esports betting products. In the study titled 'Consumer Experiences and Attitudes to Free Bets & Bonuses', the UKGC noted several trends in the country's gambling industry like wagering methods, the use of safe betting tools, and product popularity.
Smartphones – Most Popular Mode of Wagering
The report acknowledged the rising popularity of esports betting among young players than in older groups. The annual growth rate between 2016 and 2019 was 8.5% and was due to the response and preferences of younger bettors. When the demographic of the 18-24 age bracket was expanded to 18-34 years, the figures plummeted to 9% who wagered on esports in 2019.
The data suggested that young bettors are attracted to in-play betting, despite its general popularity among gamblers. About three in ten punters placed a bet in the week before the survey and 30% of players punted a month ago.
Despite the trends being skewed towards young males, in-play betting and esports were accessible to youngsters generally. Currently, online gambling is a lucrative sector in the UK and comprises 40% of the overall gambling industry market with a gross gaming yield of £5.7 billion.
The study dwelled on betting modes and established that almost half of all online bets were placed through smartphones. Close to 75% of users in the 18-24 group and 14% in the over 65 groups used smartphones to wager. PCs, desktops, and laptops were close enough, but their use was stable in 2020. Smart TVs became a niche platform for betting as their usage doubled among the 18-24 years and 25-34 year age group between 2019 and 2020. Such avenues were popular due to their accessibility and convenience.
Regarding the impact of gambling incentives, 61% of respondents said that they were not enticed by them despite receiving such offers over 2021. About 31% agreed that they were encouraged by them.
Most Players Unaware of Self Exclusion Tools
The report showed that 14% of punters in the 18-24 bracket were more likely to self-exclude themselves. The 25-34 age group came a close second with 13% of gamblers having self-excluded themselves.
However, over 50% of punters were unaware of such tools. While 6% of users excluded themselves, 34% did not use them despite being aware.