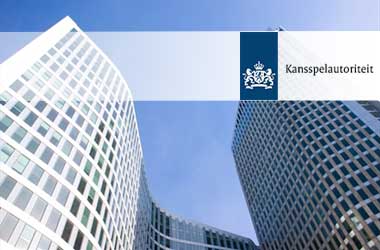 Kansspauleriteit (KSA), the regulator of the Netherlands' gambling platforms fined a Curacao-licensed gambling operator for offering services to Dutch clients despite the current ban imposed on remote online gambling operators. KSA imposed a penalty of €350,000 on CyberRock Entertainment NV and HoneyDew Limited which is a company based out of Cypress where CyberRock is the only shareholder.
Play2Win and Supreme Play, two of the many gaming platforms operated by CyberRock and HoneyDew continued to target Dutch players and offering online gaming services. These online casino websites have questionable reputations as they have been red flagged by trusted gambling review websites. Users have reported their exploitative attempts and lack of response to customer issues.
KSA Increasing Security
This is not the first time that KSA has placed heavy penalties on operators who violated gaming laws. In August, two Malta-based companies were pulled up for unauthorized gambling operations. Mr. Green which was one of those companies received a fine of €312,000 while its parent company Betsson received a €300,000 fine.
With the tight leash placed on online gambling websites in the country today, KSA Chairman Rene Jansen discusses the several problems that have arisen from the new stance taken by the authorities.
Jansen says that there are still a lot of people who do not know about the legal standing of online gambling in the Netherlands. Thus, they continue to engage with unlicensed online casinos with suspicious reputations and become vulnerable to scam and other corrupted tactics employed by these operators.
The KSA also admits that it is very difficult for the gambling watchdog to assist or help Dutch residents who get hoodwinked by these unlicensed operators. This is because the KSA does not have access to these unlicensed operators and it makes it difficult for them to provide any assistance to their citizens. Their best approach as of now is to warn Dutch residents to stay away from unlicensed casino websites.
The Netherlands Pushing For New Gaming Legislation
The Remote Gambling Bill which has lain dormant in the Senate for two years finally received some attention in June. The idea behind this bill is to allow offshore gambling operators an opportunity to apply for a remote license. Currently, only operators based in the Netherlands are permitted to have a gambling license.
Recent discussions by Dutch lawmakers suggest that the bill may be passed and could take effect in mid-2019. However, with the ongoing discussions for an increased tax reform on land-based gambling operations, Menno Snel who is the Dutch State Secretary predicts that the bill is more likely to be implemented by 2020.