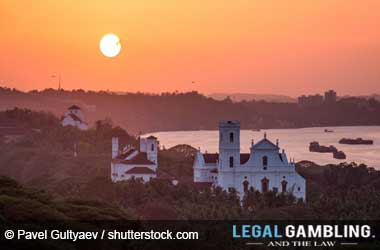 Goa is one of the three states in India that has a legalized gambling industry and the only state to have both offshore and onshore casinos.
Goa is one of the most popular tourist destinations in India for both domestic and foreign travellers who love to visit these casinos and see if they have lady luck on their side.
For now, Goa's casino industry is wishing that lady luck will be on their side as they are facing political pressure from the ruling Bharatiya Janata Party (BJP) party who is threatening to shutdown both the land based and offshore casino industry in an effort to appease voters.
India is currently in the process of voting to elect a new government and the state of Goa will vote on May 19. The battle is between the BJP, the Indian National Congress and the Aam Aadmi Party. The results of the central government election will be made public on May 23.
Offshore Casinos Will Be Closed
Offshore casinos have successfully operated on the River Mandovi for years and have always been a source of controversy. Local political parties and religious organisations have tried to shutdown these offshore casinos on the basis that they are polluting the river and also luring locals to gamble away their money which result in debt and family problems.
The ruling BJP government under the leadership of the late chief minister Manohar Parrikar did not shutdown the offshore casino industry. Parrikar passed away during March 2019 and the new BJP Goa president Vinay Tendulkar is keen to get it done under his leadership. He has requested the BJP led government to not renew the offshore casino licenses once they expire.
prime media goa
Tendulkar said that the Goa government has informed him that they are discussing the matter and will do it at the right time!
Land Based Casinos Under Fire As Well
Land based casino operations are also under threat as Tendulkar said that the BJP government will look to appease the local population. If the general consensus is to shutdown land based casinos in the state, then the BJP government will move in that direction and close things down.
One has to take Tendulkar's comments with a pinch of salt because it is quite clear that he is looking for ways to sway votes and tickle the ears of the locals with false hopes. If the BJP was so keen on shutting down the lucrative land based and offshore casino industry, they would have done it under the leadership of the late chief minister Manohar Parrikar and not wait for election day to make tall claims!