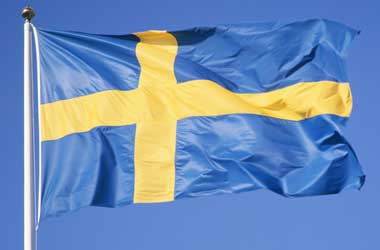 A number of top iGaming operators in Sweden are in trouble with the gaming regulator – Spelinspektionen.
The Swedish gambling watchdog recently fined them for allowing underage bettors bet on their sporting events. This resulted in large fines for several operators including GVC, The Stars Group and Bet365. They all appealed the penalty but the Administrative Court in Linköping has rejected their appeal.
Five operators had their penalties upheld. The Administrative Court felt that their violations were bad enough that they deserved the full penalty they got from the Swedish regulator.
Bet365 was fined SEK10 million for allowing betting on an event with underage participants.
Betfair retains its SEK5.5 million fine last summer for the same reason. Betfair's appeal was that the event still had a majority of older participants. This reason was denied by the court. This is the same reason for throwing out the appeals by the Stars Group and GVC Holdings. The Stars Group was fined SEK10 million while GVC got a SEK5.5 million penalty.
Final Decisions
There were 11 appeals in total presented to the Administrative Court. Five of these appeals were rejected, while another five had the penalties lowered and only one did get off free.
The only lucky company to escape being hit with big fines was online sports betting operator Bethard.
The company was originally fined SEK2.5 million back in 2019. The court decided that while the offence was not minor, it was also not serious. They cancelled the penalty but asked the Swedish gambling regulator to evaluate again whether Bethard needs to be fined and how big the fine would be.
The five companies that had their fines lowered saw major drops in their penalties. For example, Polar Limited, saw its penalty lowered from SEK700,000 to SEK650,000. Their main reason for the appeal was that the Swedish regulator used different standards for determining whether most players were under 18. Additionally, the regulator was inconsistent with its regulations. Spelinspektionen agreed to lower the fine.
Other operators that saw their penalties reduced mainly because a third party was to blame or an error happened. Casinostugan Ltd. and Gaming Innovation Group saw their SEK3.5 million fine go down to SEK3 million. Cherry, a Swedish gambling group, saw two of its operations with lower fines. Snabbare Ltd. had its fine of SEK9.5 million reduced to SEK8 million while its sister company, ComeOn, had its SEK6.5 million fine go down to SEK6 million. Online gambling operation Hajper was another lucky company with its fine going from SEK4.5 million to SEK4 million.