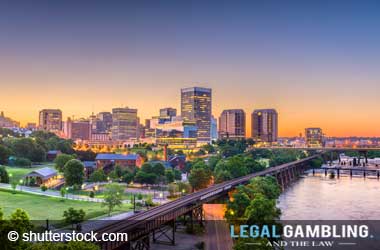 The state of Virginia is expected to discuss the possibility of expanding its gambling industry in the new season. The Virginia General Assembly has in the past been not very keen to consider any gambling expansion plans but all that could change as lawmakers look to introduce legislation to legalize sports betting.
Legalizing sports betting in the state will create a new stream of income and generate a significant amount of gaming taxes for the state coffers. Top casino operators such as Caesars and MGM International are also very keen to expand into Virginia and have recently hired a number of lobbyists who will represent their interests during the upcoming season.
However, some gaming analysts believe that MGM International and Caesars could have other intentions. The two casino operators have properties in neighbouring states and what happens in Virginia is important to them as their properties attract gamblers from Virginia.
In a statement, Chris Krafcik, MD of Eilers & Krejcik Gaming said
We believe both companies are lobbying in Virginia mainly in an effort to protect the flow of foot traffic from Virginia to Maryland, or to ensure they are eligible to operate under any casino-enabling legislation introduced in Virginia, or both
Both Caesars and MGM have decided to keep their cards close to their chest and have not divulged any information regarding their proposed plans for Virginia. Alan Feldman who is the VP of Communications at MGM stated that they would work closely together with Virginia policy makers with regards to gambling related bills.
Lawmakers More Open To Gambling Legislation
There have been as many as 15 states in recent months to have pushed for sports betting legislation but none of them have passed bills so far. Only New Jersey, West Virginia, Mississippi and Delaware have lifted the ban on sports betting as of now.
Things look a lot more positive in Virginia as legislators are no longer completely closed to the idea of expanded gambling. They showed this in 2016 when they decided to pass legislation that would allow Daily Fantasy Sports (DFS) operators like FanDuel and DraftKings to offer DFS games.
They also allowed Colonial Downs to install slot machines at their racetrack as well as betting parlors across Virginia. We will have to wait till the new season begins to know what legislators have in mind as well as what plans Caesars and MGM have for Virgina.