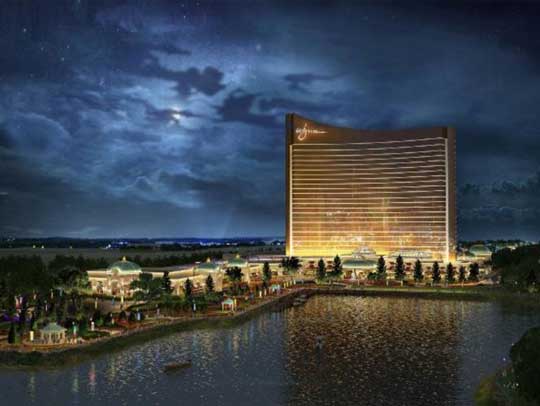 Wynn Resorts has faced a lot of heat and flak from numerous parties over its proposed Wynn Everett casino and had to battle it out in the courts with the city of Boston, Mayor Martin Walsh and the taxpayers in Massachusetts. The first lawsuit filed by the city of Boston appears most likely to be dismissed and the lawsuit that was filed by 40 taxpayers against the MBTA and Wynn Everett was recently dismissed by a Suffolk Superior Court judge.

Judge Janet Sanders from the Civil Court's Business Litigation Division reviewed the taxpayers case in detail and heard arguments from both sides but in the end decided that there was not enough standing for the case to continue and hence made a decision to dismiss the lawsuit, a decision that left the taxpayers very unhappy.

The taxpayers were questioning the parcels of land that was allotted by the MBTA to Wynn Everett even though it had no direct impact on their well-being. The plaintiffs filed a case based on a section of the law that allowed them to sue state agencies since they were taxpayers. The judged ruled that they had no standing because the basis for their case was the fact that the MBTA violated the MEPA since the transfer was completed before the MEPA review process was finished. The judge stated that the defendants had already admitted to the error and the violation had already been remedied and hence there wasn't any ground for the case to proceed.

In a statement, the judge said
The transaction at issue here, however, involves neither the expenditure of money nor the imposition of an obligation of the sort contemplated (in state law). Rather, it concerns a sale of land whereby the MBTA will receive $6 million. Accordingly, (the state law) is not applicable.
A representative from Wynn Everett stated that the company was extremely happy to learn that the judge dismissed the taxpayers lawsuit. The company once again expressed its commitment to the Wynn Everett project and said that it wanted to proceed as per plan and complete the project that is expected to generate 4,000 construction jobs and another 4,000 full time jobs once the casino goes live.
The taxpayers who were unhappy with the decision are currently going to spend some time to review the case and decide if they wanted to appeal the decision or decide to drop the case.