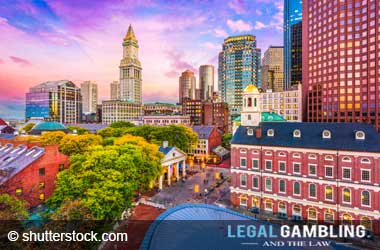 The Supreme Court allowed individual states to make their respective determinations regarding the legalization of sports betting from May 2018. For Massachusetts' sports bettors, the light at the end of the tunnel may soon be visible, as the state legislative committee tasked with considering the issue is expected to make a decision in the coming months.
Last week, the Committee on Economic Development and Emerging Technologies (CEDET) filed an extension order (H 4392) to prolong work on a number of bills until Feb. 28. Among those bills is a group of sports betting bills, including H 68, filed by Gov. Charlie Baker last year.
The committee, led by Sen. Eric Lesser and Rep. Ann-Margaret Ferrante, conducted hearings on the topic of sports betting across two days in May 2019, to determine the consequences of legal sports betting in Massachusetts.
WWLP-22News
Deliberate Approach a Good Omen
The cautious approach favoured by Massachusetts' legislators has been met by approval by other locals. Rep. Michael Soter, a Bellingham Republican as well as a member of the Economic Development Committee, extolled what he saw as the CEDET's care in ensuring that, if the state does offer legalized sports betting, it will be able to do so in the best possible manner.
According to Soter, the three main issues that CEDET is carefully considering is: minimizing the negative social impact of gambling, protecting college athletes from manipulation if bets on NCAA games are permitted, and safeguarding the Lottery in a new competitive field that includes sports betting.
Soter favours a framework that allows both physical sportsbooks as well as mobile betting, to avoid potential conflicts between casinos and online gambling firms.
Remaining Hurdles for Legalisation
Specific issues that the CEDET are expected to resolve include the legality of betting on college sports, the taxation of winnings and the accessibility of betting platforms. Massachusetts may include their sports betting regulations in a more comprehensive legislation covering all forms of wagering and gambling.
Soter believes that with Gov. Baker's support for sports betting behind the scenes, legal sports betting can be offered in the coming months. The legislative session is set to end by July 2020.
For his part, Gov. Baker is confident that sports betting will be legalized at some point this year—he wrote in an expected $35 million in sports betting revenues in his offices' filing last month of their 2021 budget, totaling $44.6 billion.