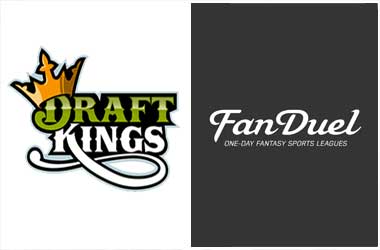 DraftKings and FanDuel were two of the biggest daily fantasy sports operators in the United States. They ventured into the sports betting market once the Supreme Court struck down the Professional and Amateur Sports Protection Act of 1992 (PASPA) and have now established themselves as leading sports betting providers in the United States.
DraftKings and FanDuel confirmed that they will push through with their sports betting launch plans in Colorado, despite the ongoing COVID-19 crisis that has halted mainstream sports events worldwide.
Both companies have announced the prospective launch date of their mobile betting ventures as May 1, and have not indicated any plans to delay.
Colorado regulations mandate that operators must be ready to launch by May 1, although it is unclear whether they are required to do so during a time when very few bets are available for bettors.
Both companies were able to enter the Colorado market via deals struck separately with Twin River Worldwide Holdings, Inc., in which both are allowed to offer mobile betting. In addition, DraftKings will provide its expertise for a retail sportsbook located at the Mardi Gras Casino in Blackhawk.
In a meeting earlier this month, the Colorado Limited Gaming Control Commission (LGCC) approved the issuance of temporary licenses for Rush Street Interactive Colorado, LLC, Penn Sports Interactive, LLC, American Wagering Inc. (William Hill US), Smarkets USA and Circa Sports Colorado LLC.
These sportsbooks operators are now officially a part of Colorado's legal sports wagering industry, which already includes such giants like PointsBetUSA Sportsbook, and the aforementioned DraftKings and FanDuel sportsbooks.
One of the key reasons for this surge is Colorado's allowing of remote registration for mobile wagering accounts; operators stand to gain an entire state's worth of customers if they do well, not just those who are nearby.
Circa Sports Hoping to Continue Their Success in Nevada
One of the most intriguing entries to the Colorado industry is the upstart Circa Sports. Circa's entry into the Colorado market is the company's first venture outside Nevada. In February, Circa entered a partnership with Century Casinos, Inc. to provide online sports betting to their casino.
Mike Van Erman, Circa's Strategic Operations Manager said that their original launch date of May 1 will likely have to be amended due to the current lack of sports events. He stated that their strategy will be to launch a betting app if and when they are confident that Colorado gamblers can enjoy their full suite of wagers.