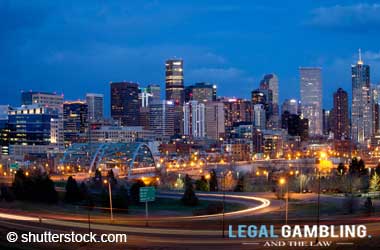 Colorado legalized sports betting after HB 19-1327 was approved and was expected to have its legalized betting market up and running from May 1, 2020. However, residents are now confused as to what this entails, given the continued shutdown of many live sports events to bet on, as well as the absence of retail locations to bet from due to the global COVID-19 outbreak.
As the May 1 deadline rapidly approaches, the Colorado Limited Gaming Control Commission (LGCC) is keeping up its frantic pace to have its sports betting industry up and running. The LGCC has migrated its meetings online, and continues to evaluate license applications to ensure that the state will be ready to take on sports bets come May 1, whether there are sports events to bet on or not.
An LGCC spokesperson explained that it was their responsibility to ensure that Colorado should have all regulations and licensees ready for the May 1 kickoff. Whether licensed operators are compelled to take a sports bet starting May 1 remains an open question.
FOX31 Denver
The LGCC has maintained that they will be meeting the May 1 deadline. By that date, the LGCC will have already finalized all rules and regulations related to sports betting, approved all qualified licensees, and all else that is needed for sports betting in the Centennial State.
The date May 1, 2020 is mentioned twice in HB 19-1327: in the legislative declarations section, as well as in the paragraph before the signatures. Both mentions use the date as a benchmark for the readiness of state regulators—whether licensed operators take on bets or not will be subject to other considerations.
The first to receive a temporary online betting license is DraftKings sportsbook, which received approval in early March. Seven retail locations have been approved since then. The LGCC is expected to approve up to 33 locations for retail and online sports bets. Colorado is expected to have a thriving mobile sports betting market once the sport betting is up and running in the state.
LGCC Expected to Bring Clarity Soon
The LGCC will hold another meeting this week regarding "Special Sports Betting Licenses Action", although no definite agenda has been released as of this writing. The LGCC will also be holding its monthly scheduled meeting on April 16. Many expect the LGCC to use the meetings to deliberate on how best to proceed with their sports betting plans amidst the ongoing COVID-19 crisis.
An LGCC spokesperson has affirmed that many of the questions posed to them depend on factors beyond their control, such as the duration of quarantine and lockdown periods imposed by state and federal authorities.