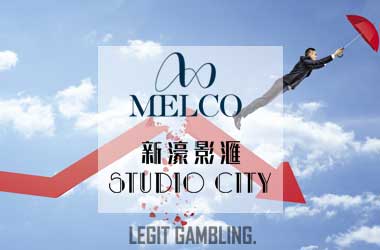 Summary
Melco and Studio City International face delisting from Nasdaq and NYSE
Both operators should dispute their US SEC identification by May 3
Melco is exploring options to resolve the issue
Melco Resorts is among companies that could end up being delisted from the major financial securities markets in the US.
The casino resort operator is included in the list of companies at risk of being removed from both the Nasdaq and the New York Stock Exchange (NYSE) recently released by the US Securities and Exchange Commission (SEC).
Listed on Nasdaq, Melco Resorts owns and operates various casinos located in Macau, the Republic of Cyprus, and the Philippines. It is currently headed by Hong Kong-born Canadian businessman Lawrence Ho Yau-lung who sits as CEO and chairman of the company. Melco also has control over Studio City International Holdings being the company's majority shareholder. Studio City International also faces delisting from NYSE.
Both Melco Resorts and Studio City International can still dispute their identification in the SEC list. They're required to explain their side by May 3. The US SEC arrived at the list under the Holding Foreign Companies Accountable Act (HFCAA), a law enacted in 2020 requiring companies publicly listed in US stock exchanges to undergo audits by independent accounting firms.
The audit reports must then be inspected by the US Public Company Accounting Oversight Board (PCAOB). If the audit inspections are blocked by the country where the particular auditing firm is based, then the publicly traded company can be delisted.
Melco Monitoring the Situation
After being identified by the US SEC, Melco issued a statement, saying they are aware of the situation. The identification was expected, considering that the firm which conducted an audit of the company and Studio City had not been fully investigated or inspected by the PCAOB.
Both Melco and Studio City International are audited by Ernst & Young Hong Kong which is among those identified by the PCAOB to be among firms the regulator was not able to inspect completely.
If the matter isn't sorted out sooner, both companies could be barred from trading in the over-the-counter market and their American depositary shares (ADSs) removed. The delisting process could start in 2024, but Melco and Studio City must resolve the issue before that date.
If no remedy is secured by that time, Melco is left with two options – get listed on the Hong Kong Stock Exchange, or merge with its parent company Melco International Development Ltd. Melco said that they're exploring options to resolve the issue and that developments will be monitored closely.