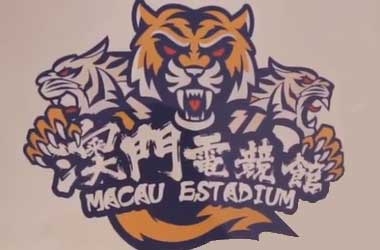 A new e-Sports venue has just opened at Macau's Studio City casino resort. This is in response to the growing popularity of e-Sports in Asia and around the world.
Geoff Andres, Studio City's property president stated that the company intends to build a long-term partnership with the companies behind the new eSports venue – Kowloon E-Stadium Ltd and ALL-IN E-Sports Ltd.
Named the 'Macau EStadium', the new e-Sports facility is located in the west wing and second floor of Studio City. Covering an area of 10,000 square feet, the new venue can accommodate close to 300 people.
Melco Resorts and Entertainment Ltd which owns Studio City said major expansion plans are in the works to build smaller stadiums and more rooms in the new venue where e-Sports training and other activities will be held. Melco Resorts said the new facility will serve as a gateway for the e-Sports development in the Chinese territory.
Inside Asian Gaming
Aiming to be at the forefront of the emerging e-Sports industry, the EStadium will host major multi-player e-Sports tournaments in the coming year, and will promote live-streaming of eSports events taking place outside Macau. The EStadium is in addition to a number of new entertainment offerings being planned for Studio City, which include a new show scheduled for December 2018, in partnership with prominent entertainment architects Stufish.
Melco owns 60 percent of the Studio City property which also hosted the 2018 League of Legends Master Series (Spring Final) last April, in collaboration with digital entertainment platform Garena.
VR Park to Open in Chinese New Year
The casino resort is also set to feature the largest virtual reality (VR) zone in Asia, as well as a new food and beverage hub. Andres said they are currently in talks with potential partners for the development of a virtual reality park just in time for the 2019 Chinese New Year. The huge 50,000 sq.ft VR park will feature fantastic entertainment and cutting edge technology giving
people a whole new experience.
The major developments are part of a $100 million investment announced by the casino operator in May, with the primary aim of upgrading the gaming facilities as well as the non-gaming attractions at the City of Dreams Macau and the Studio City resort.
Andres said more new exciting developments will be unveiled soon as they look to establish Studio City as the most fun place in Macau, with lots of new entertainment for people of all ages.