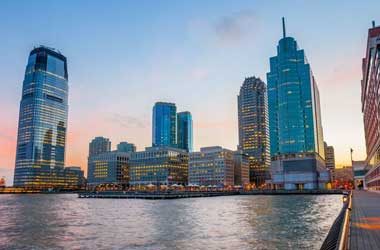 Analysts and experts from the gambling industry in the United States expect online gambling to flourish in the country once New Jersey wins its sports betting case in the Supreme Court. The US Supreme Court is set to hear arguments on December 4 from New Jersey and the Thoroughbred Horsemen's Association regarding their appeal to rule the Professional and Amateur Sports Protection Act of 1992 (PASPA) unconstitutional.
David Rebuck, director of the New Jersey Division of Gaming Enforcement (NJDGE) is one of the many people who believe that a favorable ruling will impact the online gambling industry in the US. He said that if New Jersey wins the case, the those states that have a sports betting market will soon open their doors to the online gambling industry and welcome online poker operators.
David Schwartz, who is currently running the Center for Gaming Research at the University of Las Vegas-Nevada agreed with Rebuck's. In a statement, Schwartz said,
It makes a lot of sense to offer sports betting over the internet. Once you have the systems for letting people bet on sports in place, it isn't a huge step to permit them to bet on casino games or poker as well
Schwartz also believes that merging sports betting and online gaming will attract a younger demographic: those in their 30s or even younger. Currently, only Nevada, Delaware and New Jersey have legalized online gaming. Pennsylvania recently signed its expanded gaming bill and will join these three states sometime next year. New Jersey has so far reported revenues in excess of $250 million from online gambling this year while Delaware earned over $2 million in online gambling profits.
Generating a new stream of revenue is expected to be the biggest motivator for states to marry sports betting and online gaming. According to data from Eilers & Krejcik Gaming, up to $60 billion in sports bets are illegally made by Americans each year over offshore sites and bookmakers. Eilers & Krejcik estimates that 32 states will offer sports wagering just within five years of an official ruling, which can immediately create a legal market of more than $6 billion.
If all 50 states opened up to sports betting, up to $15.8 billion could be generated easily. Once the Supreme Courts starts proceedings in December, a ruling can be expected earliest in June 2018. The case will test whether the 1992 federal law that outlawed sports betting in all states except for Nevada, Oregon, Montana, and Delaware is unconstitutional. Those opposing the state of New Jersey in this case are the NCAA and professional sports leagues.