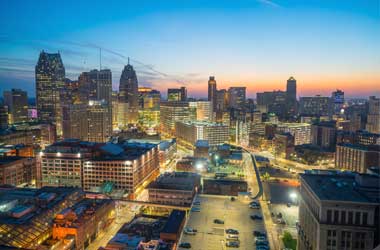 The Michigan Online Poker Bill is back on track—now with amendments and changes to accommodate sports wagering.
Rep. Brandt Iden, along with his fellow sponsors of the Michigan Lawful Internet Gaming Act also known as the Michigan House Bill 4926 has decided to once again make amendments to the bill and push it through after the bill got stuck in the Committee on Regulatory Reform last year.
This time around they are introducing revisions to the September 2017 version to gain the support of Native American tribes and accommodate other forms of online gambling such as sports betting.
Included in the revisions is the lowering of Gross Gaming Revenue (GGR) tax that will be implemented on all online gambling operators. From a fixed 15 percent rate, Iden has proposed to bring it down to 8 percent which will be paid monthly.
Iden will also have to extend the negotiations to the Native tribes in Michigan. Unlike the three commercial casinos in Detroit — Greektown, MGM Grand, and Motor City — who have expressed full support for the online poker bill, the 14 federally-recognized Native American tribes in the state have been fairly negative, neutral, or non-committal. To encourage their support, Iden is including an option for the tribes to operate-by- compact.
The last and one of the biggest revisions to the iGaming bill is the inclusion of sports wagering legislation. Multiple states across the country are waiting on the decision of the Supreme Court on whether they will repeal the Professional and Amateur Sports Protection Act (PASPA) of 1992, and finally allow state governments to regulate and conduct sports betting in their jurisdictions. A number of states are in the process of drafting legislations to be able to offer sports wagering and Michigan is one of these states.
Tribes In Favor Of Sports Betting
The tribes were not very keen on the previous iGaming bill but now that sports betting has been included in the new version, they are more willing to come to the table and hold discussions. The National Indian Gaming Association said recently that they support the legalization of sports wagering in the state. Iden might just be able to gain their confidence and support for other provisions of the bill as long as they are convinced they will be able to offer sports betting services in the state.
According to reports, Iden is now whipping up votes for the revised version of the bill in the House. If signed into law, the earliest possible launch of online poker and casino games in Michigan would be during the second half of 2019.